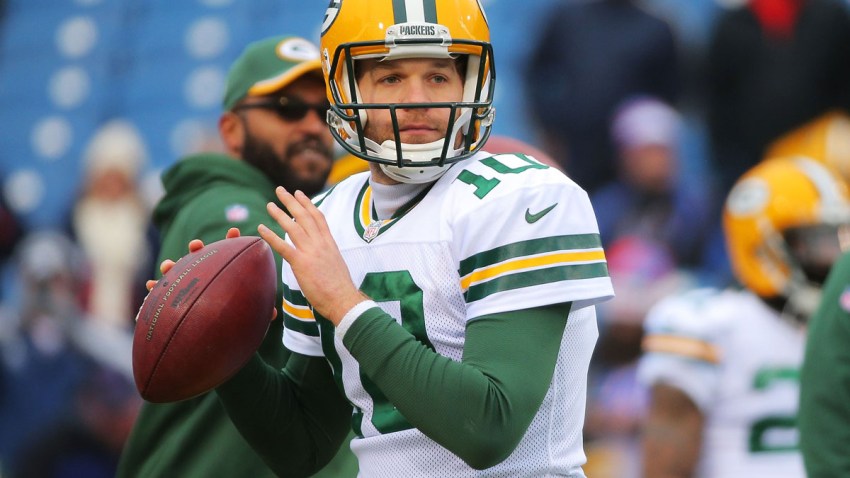 Joe Montana. Joe Namath. Matt Flynn. One of these names doesn't belong, and that's not because it lacks a "Joe."

Montana and Namath aren't only two of the all-time greats, but also the only two QBs who have started for both a national champ in college and a Super Bowl winner.
Flynn, who led LSU to a national title in 2007, could have been the signal caller in Seattle these past few years, if only the Seahawks didn't draft some kid named Russell Wilson after every other team in the NFL dismissed him because he wasn't tall.
Would Flynn have taken the Hawks to the promised land, as Wilson did? Some would argue that any quarterback could win it all with Seattle's dominating defense and Beast Mode in the backfield (and add that, had they gone to the latter on that infamous last play, they'd have been the first team to win consecutive Super Bowls in a decade).

I would argue differently. I'd take Wilson over any QB in the world not named Rodgers or Brady, whatever all these advanced metrics no one understands say. For all the hype surrounding Andrew Luck, he looks an awful lot like Andy Dalton when it comes to the playoffs.
But I digress. Since being brought in to start in Seattle just three years ago by GM John Schneider and head coach Pete Carroll, Flynn has redefined the term "journeyman," even suiting up for three different franchises in 2013.

To date, Flynn has only seven NFL starts to his credit, and except for the last game of the 2011 season, when Flynn put up Arena League-type stats (480 yards, six TDs) against Detroit in a game that didn't have much meaning (both teams were already assured of their postseason slots) but still did feature 11 actual Lions defenders at all times, the seven-year NFL veteran hasn't done much to distinguish himself.
Still, he's an in-the-flesh professional quarterback, which means he's arrived in New York not a moment too soon. Given a nagging hamstring injury, the 30-year-old Flynn isn't expected to play in Friday's game against the Falcons, and he'll need to immerse himself in Jets offensive coordinator Chan Gailey's playbook before he can really contribute.
Still, he gives Gang Green a solid option if Ryan Fitzpatrick goes down to injury as QBs are wont to do -- sometimes even without leaving the locker room. Rookie Bryce Petty may be a quality pro one day, but that day certainly doesn't appear to be coming this fall.
Like Fitzpatrick, Flynn isn't the Jets QB of tomorrow. If his hamstring doesn't heal soon, he may not even be the backup QB of today. But he's got much needed experience at the most important position in pro sports, and, if he can just manage to carry his new team to a Super Bowl win, he'll join some very exclusive company. No problem, right?