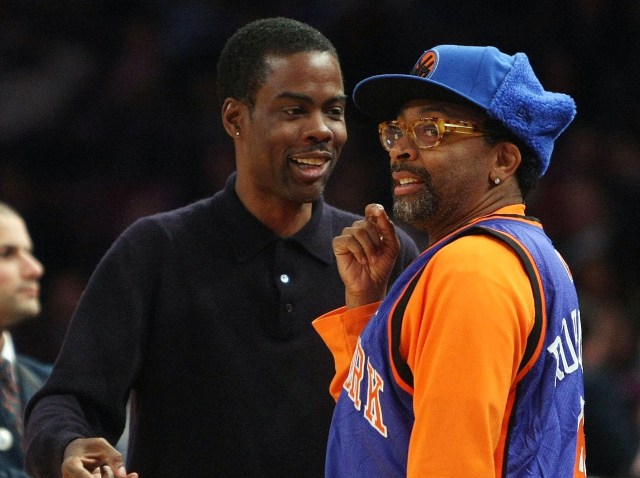 Two weeks from Thursday the waiting will finally be over.
LeBron James will become a free agent and we can change our focus from what teams will do to woo the King to what teams are actually doing to woo him and then, finally, we'll find out who pitches the best woo in the NBA. Woo-hoo!
The day can't come soon enough because our own fair town is starting to look a little more like a second-rate huckster than the greatest city on the face of the Earth. It started with the video by Mayor Bloomberg -- who, given his regular admonishments about the rapidly depleting municipal coffers, really should have better things to do -- and continues now with the Knicks' own celebrity committee that's been formed to help get James and other free agents to sign with the Knicks.
The New York Post has the full list of celebs who are pitching in. It reads more like a charity telethon than a last-ditch effort to save a fabulously wealthy basketball team: Charlie Rose, John McEnroe, Donny Deutsch, Whoopi Goldberg, Mark Messier, Phil Simms, Willis Reed, Walt Frazier, Earl Monroe, Alec Baldwin, Tracy Morgan, Boomer Esiason, Donald Trump, Chris Rock and, of course, Spike Lee.
With a few exceptions, it's quite an impressive list and a few of them can actually testify about what it means to be a successful athlete in New York. Boomer can even give James the lowdown on what it's like to be a pro athlete on a crappy team in New York, just in case things should go south. Impressive though it is, is it really necessary?
Is LeBron James really unaware of the fact that there are celebrities everywhere you look in New York City? Does he really need Whoopi Goldberg to show him around town so that he can see there are tons of places to eat, drink and be merry among other wealthy, famous souls who will flatter him at every turn? Not bloody likely. James knows what the off-court advantages are about being in New York and if that matters to him more than anything else then he'll sign here.
What the team should be doing is highlighting the blank slate that they offer a man who has made it increasingly clear that he wants nearly total control of his team going forward. Donnie Walsh has done a lot of dirty work to clear the decks for the King and that's the most impressive thing about the Knicks right now.
We get that the Knicks need to make it clear that they tried everything they could to get LeBron, especially if he decides to sign somewhere else come July. They've done that, now is the time to just let things play out. All this other stuff feels exceedingly desperate and, quite frankly, more like something Cleveland needs to do to convince a guy to come play in their town.
Josh Alper is a writer living in New York City and is a contributor to FanHouse.com and ProFootballTalk.com in addition to his duties for NBCNewYork.com. You can follow him on Twitter.
Copyright FREEL - NBC Local Media