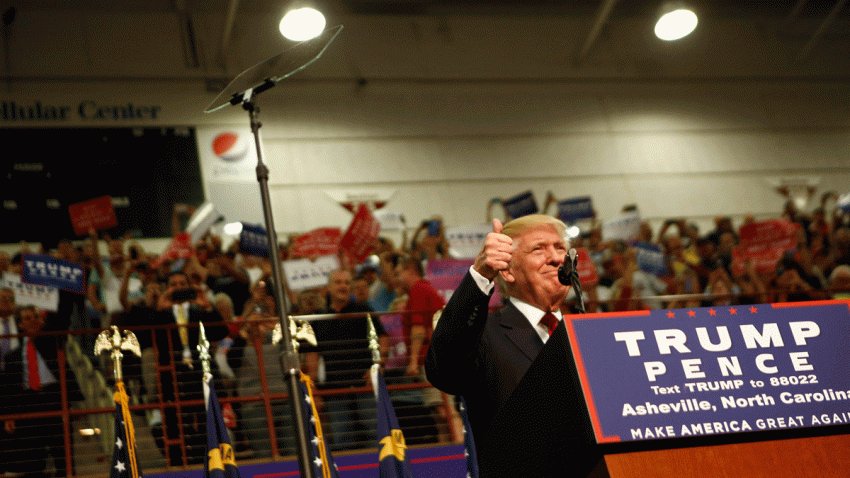 Just as Donald Trump on Monday was decrying Hillary Clinton for having called called "half" of his supporters "a basket of deplorables," an altercation broke out in the stands above him, NBC News reported.
Protesters are nothing new at Trump rallies, but before a group could be escorted out of U.S. Cellular Center Monday evening, a man from the crowd went over to violently confront them.
NBC News video of the incident shows the man with his hands on a protester's neck. Moments later, his hands furled into fists, the man lobbed a blow at the protester.
Clinton has used the deplorable phrase in reference to any "racist, sexist, homophobic, xenophobic [or] Islamophobic" Trump supporters.