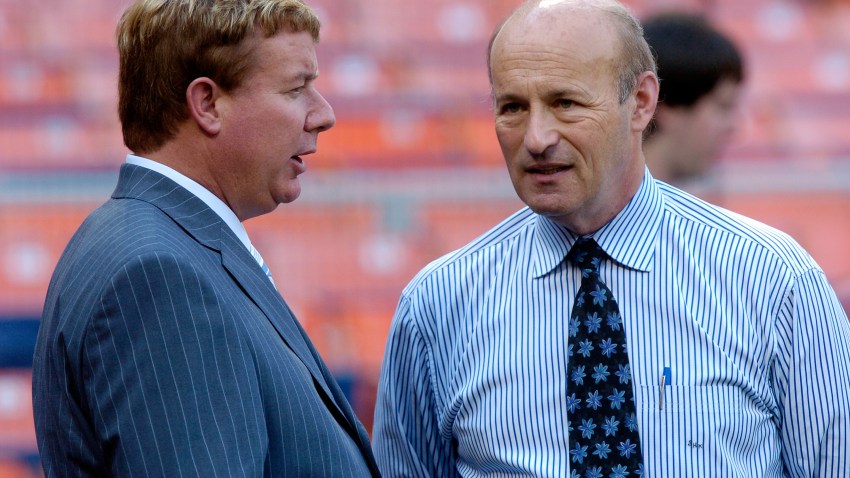 When Nats GM Jim Bowden resigned Sunday, his boss released a statement. It's typical Stan Kasten. If you read it quickly, it's a nice respectful note.

But if you believe the narrative that Bowden was never really a Kasten guy and that only Bowden's relationship with Mark Lerner kept him around for so long, then a more careful reading shows a lot more.

So we passed Kasten's statement through the StanSpeak Translator, to see what the real* thoughts are behind the words he uttered. His "thoughts" show up in italics.

"We greatly respect and admire the decision made today by Jim Bowden but not the leatherpanted buffoon himself. Just his decision he made to finally get out of the few strands of hair I have left."

Jim [but not me] has maintained his innocence, but recognized that he had become a distraction [as if riding around in a pimped-out Segway or wearing a Manny wig weren't], and with great grace determined to do what was best for the team and his players a few years too late.

As the only general manager in the history of the Washington Nationals, his influence and direct imprint on the franchise is immeasurable if you disregard the plummeting farm rankings and 102-loss season.

He accepted the challenge [of building the club] and fulfilled it with enthusiasm, intelligence, and gritty determination but without much to show for it.

Jim's efforts to develop a competitive club on the field [I focus on his efforts because his results are scary], while dedicating himself to building a minor league system second to none [I focus on his dedication because the results are scary], will serve the Washington Nationals for years to come thanks to the number one overall pick we got because he was pretty scary.

Stan can spin, but he can't hide from the StanSpeak Translator. Kasten certainly wasn't weeping yesterday, no matter how respectful his comments seemed.
Chris Needham used to write Capitol Punishment. He would be a lousy GM.
Copyright FREEL - NBC Local Media