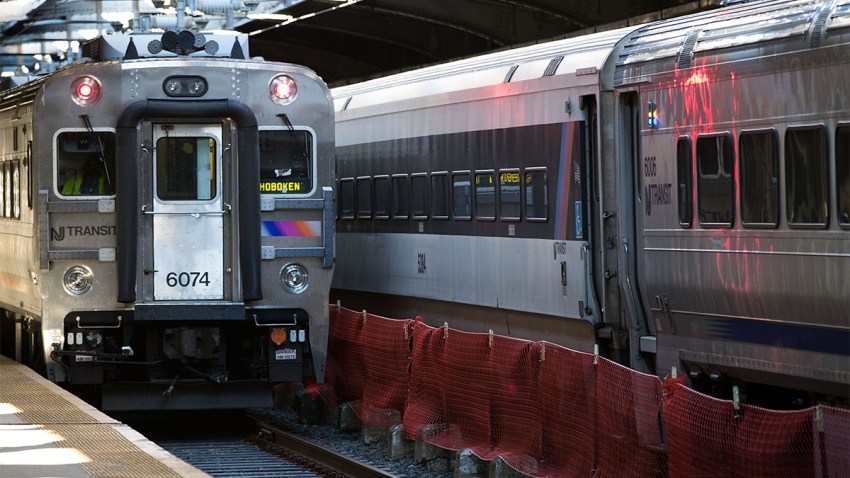 Many MTA bus riders may be getting free rides as the agency seeks to protect its drivers, while other commuters from New Jersey and on city ferries will start to see changes in their schedules.
The MTA announced that all local and Select Bus Service buses will be be implementing rear-door boarding only, in a effort for the drivers to practice social distancing. The move means that many passengers, who will also exit through the rear door, won't go near the driver — and hence may not have to pay a fare to ride. In a release, the MTA said "regular fare policy remains in effect wherever on-board payment boxes or SBS off-board ticket machines continue to be accessible."
Select bus riders can still board using the front door, but will not be permitted to sit in the first three rows. The measure is set to start on March 23.
Meanwhile, NJ Transit train passengers on Friday faced new schedules as ridership dropped amid measures to curb the spread of the coronavirus.
All weekday trains, with the exception of the Atlantic City Rail Line, began operating on weekend schedules with slight modifications, the commuter railroad announced. Commuters were urged to sign up for My Transit alerts and activate push notifications on the mobile app to receive the latest updates.
Gladstone Branch rail service will only operate on weekends. Eight extra trips will run between Dover and Hoboken on weekdays only.
Bus, Hudson-Bergen Light Rail, Newark Light Rail, Riverline and Access Link service will continue on weekday schedules.
NJ Transit said its ridership has plummeted almost 90% in the last week as many companies have told employees to work from home and governments have ordered businesses closed to stem the spread of the virus.
They are not the only ones hurting from a drop-off in ridership — the Staten Island Ferry will be operating a reduced schedule starting March 22 after Mayor Bill de Blasio said ridership was down 70 percent compared to last year.
During morning and evening rush periods, the ferry will run every 20 minutes. During the day and at night, the ferry will run every half hour, and every hour in the overnight hours.
Copyright AP - Associated Press