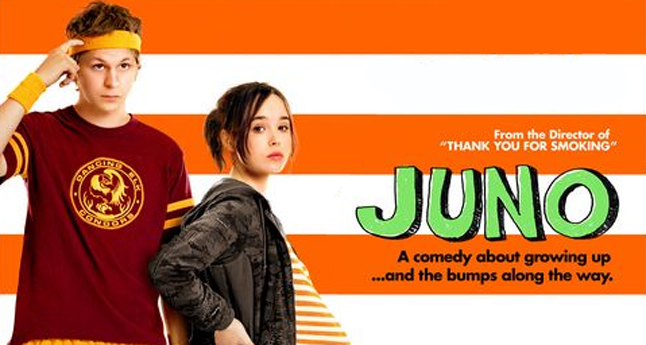 A Republican vice president faces intense scrutiny by the ravenous media as well as hurrahs from the pious family values crowd when the subject of unwed motherhood comes up. Sound familiar?

Actually, it happened back in 1992, when Dan Quayle mentioned the Candice Bergen sitcom "Murphy Brown" in a speech that stunned the nation for its outrageous attack on a popular, but fictional, television character who decided to become a single mom.

"Bearing babies irresponsibly is, simply, wrong. … It's time to talk again about family, hard work, integrity and personal responsibility," Quayle remarked.
This week's national soap opera starring young Bristol Palin and her self-described "redneck" boyfriend Levi Johnston is bringing back bad memories of the old Dan Quayle era, as well as more recent pop culture depictions of unwanted pregnancy — from last year's films "Juno" and "Knocked Up" to the ongoing saga of Britney Spears' younger sibling Jamie Lynn, who bore a child at the tender age of 17.

At the time of Jamie Lynn's pregnancy announcement — which emerged during a paid interview with British tabloid OK! magazine — her employer Nickelodeon issued an official affirmation that said the company would "respect" her decision "to take responsibility in this sensitive and personal situation." Three months ago, Spears gave birth to a daughter in Mississippi, and OK! reportedly paid $1 million for the first pictures of her baby.

Several movies released in 2007 revolved around unwanted pregnancies. In "Waitress," Keri Russell portrayed a small-town restaurant employee whose abusive husband plies her with booze before getting her pregnant. In "Knocked Up," another drunken interlude leads to a one-night stand in which glam gal Katherine Heigl becomes pregnant by stoner goofus Seth Rogen. And at year's end, "Juno" saw a small-town teen hipster quickly dismiss thoughts of abortion and opt instead for a private adoption.

Hollywood, where the two totems involve entertaining and making money, is generally loath to present abortion as a viable option for characters in big-budget movies, though the subject does come up occasionally in smaller independent films and documentaries. Last year, a New York Times story on the subject was headlined "On Abortion, Hollywood Is No-Choice."

Many of those quoted in the Times piece were pundits, academicians and historians rather than studio executives and directors, most of whom declined to address the controversial subject on the record. Indeed, when Politico contacted Bergen's representative for her thoughts on the current Palin situation, the veteran actress' handler replied, "I can safely say Candice isn't going near this."
More than anything else, commentators and pundits have compared the daughter of Alaska Gov. Sarah Palin to the character in "Juno" — with some online spoofs using the movie's poster retitled "Juneau" while subbing photos of John McCain and Sarah Palin's faces for those of stars Michael Cera and Ellen Page. While the film's Oscar-winning screenwriter Diablo Cody was ubiquitous in making the media rounds earlier this year, she was "not available" to discuss the Palin pregnancy, according to her publicist.

In an interview with Prairie Miller on the website NewsBlaze last December, however, Cody described in detail what kind of message she wanted to convey with her script. Saying she and director Jason Reitman hoped to make the story "personal rather than political," she adds that "Juno never moralizes about the choice she makes" to have her child.

"I'm pro-choice, so for me it was very important that the movie not seem to have any kind of anti-choice agenda," Cody said. "At the end, everything turns out all right, and then people say, 'This is a candy-coated vision of reality.' You know what, I had a friend who had a baby when she was a teenager, and everything turned out all right. It happens. And it's not always a tragedy. And I think women are being punished all the time for making so-called mistakes."

The National Campaign to Prevent Teen & Unplanned Pregnancy, which even features a special "Jamie Lynn Spears" page on a "Teen Pregnancy and Hollywood" portion of its website, is reluctant to closely tie modern movies about the subject or real-life pregnant pop stars to teenage promiscuity or birth rates. "Actually, in the Lohan/Spears/Hilton administration, teenage sexual behavior has gotten more responsible," said the campaign's chief program officer Bill Albert.

"Blaming pop culture is too simple an answer to a difficult question," said Albert, who added that teenage sexual activity, contraception use, pregnancy, abortion and pregnancy rates have all declined over the past 15 years, though there has been a small rise in teen birth rates — approximately 3 percent — from 2005 to 2006.

Perhaps more than "Juno" or "Murphy Brown," the film that best serves as an analogy to the Palin pregnancy is the little-seen but widely acclaimed 1996 indie "Citizen Ruth" starring Laura Dern. In that black comedy, directed and co-scripted by Oscar-winner Alexander Payne ("Sideways," "Election"), Dern portrays an immature, substance-abusing hick chick whose accidental pregnancy suddenly becomes elevated to a national political crusade by both fanatical anti-abortion and militant abortion-rights forces.

The movie's judgmental tagline? "One Bad Mother." Bristol Palin is in for a ride.
Copyright POLIT - Politico