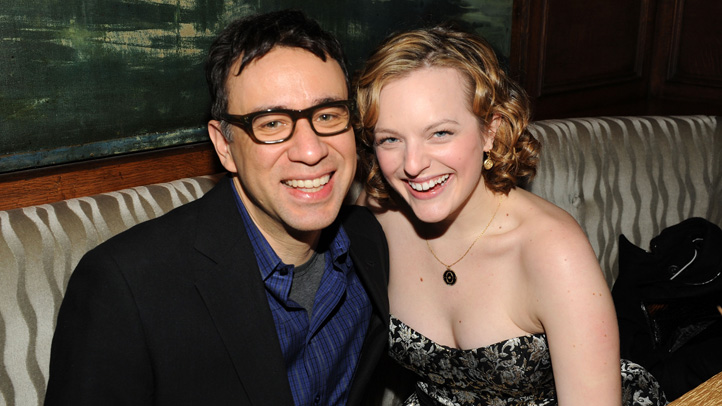 Elisabeth Moss has kept mum about her short-lived marriage to "SNL" funnyman Fred Armisen. Until now.
In an interview with Page Six Magazine, the actress, when asked about her ex, quipped "One of the greatest things I heard someone say about [Fred] is, 'He's so great at doing impersonations. But the greatest impersonation he does is that of a normal person.' To me, that sums it up."
Armisen, who first appeared on "SN" in 2002, has impersonated the likes of President Barack Obama, Prince, Lawrence Welk, and the late Moammar Khaddafy. He sends-up hipster culture on "Portlandia."
Armisen said in a New Yorker story about the IFC show that he and co-star Carrie Brownstein had treated their real romantic relationships in a "cold way."
Moss, 29, married the 45-year-old comedian in October 2009 and filed for divorce in September 2010, citing irreconcilable differences.
Asked whether the former love birds still kept in touch, the actress replied "Oh god, no."
But Moss isn't finding her single life the least bit lonely.
"[I] very much enjoy being single and all that that brings," she told the magazine. "It's fun to go out at night and not know what's going to happen. I'm addicted to and obsessed with my freedom in that sense. I'm having fun!"