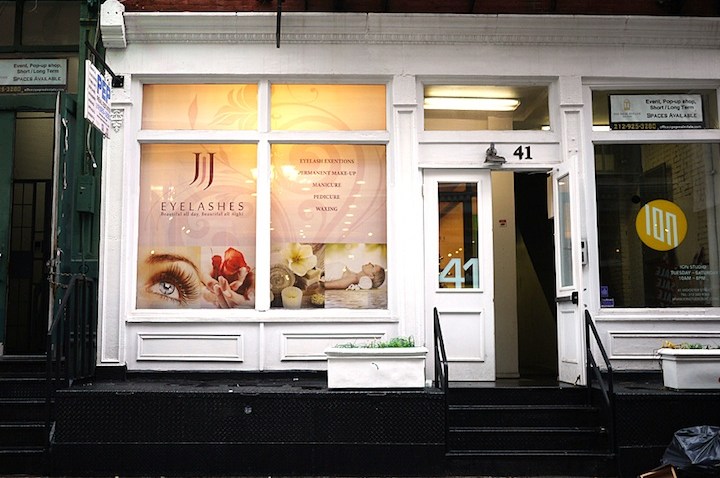 May Lee, owner of JJ Eyelashes, is a stickler for assessing clients' eyes and customizing her recommendations. You won't believe the results once you've tried her team's eyelash extension handiwork. Meet May!

Why do you think there is such a fascination with long eyelashes? Eyelash extensions enhance a woman's beauty and make her look more sexy, attractive, and it defines the eye shape. It's like waking up every morning and not having to do your makeup because the lashes do it all.

There seems to be endless eyelash extension services in the city. Tell us about JJ Eyelashes and how it stands out from the others.
JJ Eyelashes focuses on client satisfaction. Our fully trained professional technicians customize the lashes to fit the client's eye shape and facial structure, using two different curls in lengths ranging from 7mm to 17mm. We can even customize lashes for those who have a lazy eye. That's what separates us from others. It truly is an experience.

What do you think your clients love most about JJ Eyelashes?
Our clients always look forward to just taking one hour of their day to come here and finally relax. They doze off and wake up to a complimentary foot massage.

What made you decide to start this business?
I've been doing permanent makeup for over ten years. Making women beautiful is so much fun for me, so I decided to venture off into the eyelash extension business as well. To see the reaction on their faces brings me a joy that I cannot explain. It just shows the difference you have made in someone's life. Women that come here are always almost too busy to do anything and the eyelash extensions save so much time and give them that on-the-go sexy look they want.

What is the ultimate beauty tip that you personally follow?
Keep it natural. The natural look is most beautiful. Most women love that they can apply the lashes and not have people ask them if they have falsies on. I have my eyeliner, full lips, and eyebrows done, and it looks as natural as ever. No one can ever tell that I have permanent makeup on and that is what I love about this business.

What's in your makeup bag?
I have my lip liner, lip gloss, and pressed powder with mirror.

For locations, visit the website.

This week, we're here to help! Catch "1st Look" this Saturday after "Saturday Night Live" on NBC!
Copyright LXTVN - LXTV