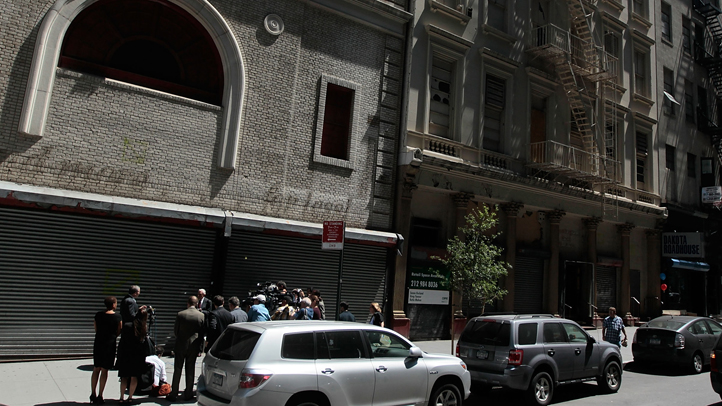 The owners of the planned site of an Islamic cultural center and mosque two blocks from ground zero are suing the building's previous occupant, claiming Burlington Coat Factory illegally removed a sign bearing the company's name from the building in an effort to step out of the growing furor surrounding the proposal.
The lawsuit filed Friday in Manhattan Supreme Court claims that in May 2010, Burlington ordered the 161-square-foot sign removed from the building it no longer leased partly because of the company's displeasure with the media and public spotlight on the project.
The removal was also ``motivated by Burlington's animus and hostility to the inclusion of the mosque in the development plans of the building,'' the court papers claim.
News
Top news stories in the tri-state area, in America and around the world
Zoning laws forbid replacing the sign, which was grandfathered in when regulations changed, the lawsuit says. The current property owners are seeking more than $7 million in compensation for
trespassing, lost advertising income and damages.
Aside from Burlington Coat Factory Warehouse Corp., the court papers also name as defendants several sign companies they say were hired for the removal: Ultimate Signs & Designs Corp., Mauceri Sign Inc. and Anchor Sign Company.
None of the defendants responded to after-hours calls seeking comment.
The building at the site was occupied by a Burlington Coat Factory store until the Sept. 11 attacks. According to the lawsuit, Burlington continued to hold the lease on the property until 2008, although the store never reopened. The building was bought by 45 Park Place Partners LLC in July 2009 and has been converted into a mosque.
Critics have assailed the center as an insult to the victims of 9/11. They say it is inappropriate to build an Islamic institution so close to the site of an attack by Muslim extremists. Supporters,
meanwhile, say the center could promote interfaith understanding.
Plans for the center include a health club, a day care center, a swimming pool, gallery space, auditorium, offices and a two-level, below-ground prayer space with room for a congregation of 1,000.
Copyright AP - Associated Press