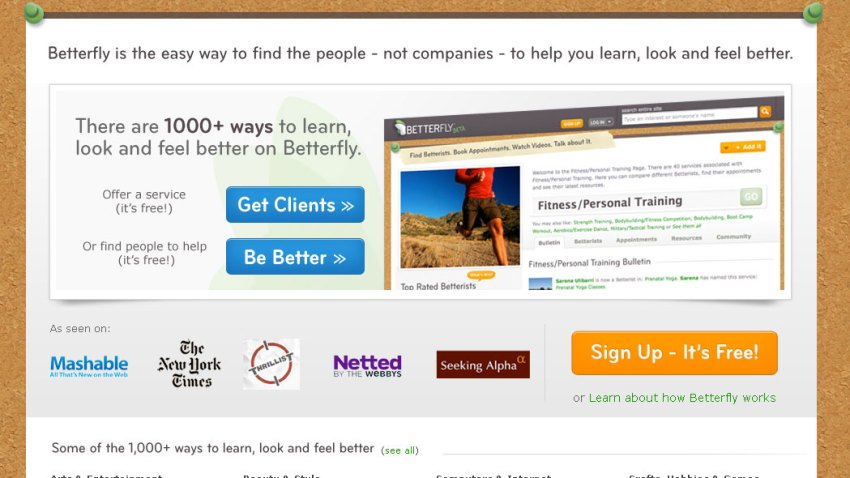 Have you ever wanted to learn to sail, play guitar, speak Spanish, cook a four-course meal or embark on any number of self-improvement activies but found prices daunting or scheduling too hard to coordinate?
Enter Betterfly.com, which pairs a prospective student with a coach -- not a company -- to help you learn that new hobby.
The site is also a clearinghouse for people with skills to market them. Coaches, unaligned with a company, can offer services in hundreds of activities --from scrap-booking, to Web design and Pilates.

The site was started by Josh Schwandron, who used his winnings from Fear Factor Las Vegas to fund the endeavor. Betterfly recently secured financing from Lightbank, based out of Chicago.

According to a press release, the site was born out of "Schwadron's personal frustrations with finding the right people to help him on his journey of personal betterment."

Following on the success of sites like Yelp, Betterfly includes rankings and reviews.
Those seeking to better themselves can search by keyword or category, and then refine by city or zip code. The "betterist" must display price, photo and accompanying qualifications and contact information is secure through the site.