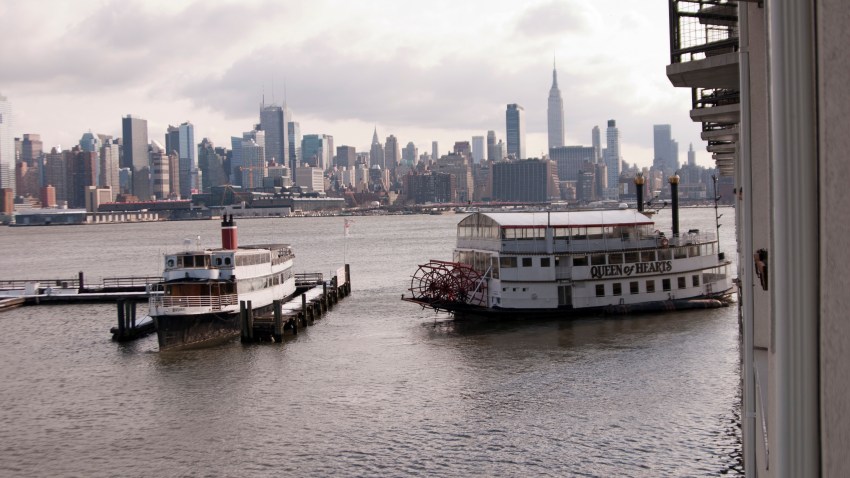 Three NY Waterway ferries came to the rescue of The Queen of Hearts when the paddle-wheel party boat was adrift in the Hudson River this morning.

The Queen of Hearts apparently had broken loose from her dock and was drifting near Lincoln Harbor in Weehawken.

Capt. Vincent Lombardi on The Abraham Lincoln said the New York Police Department Harbor Unit put out a call for help at about 10 a.m.

"Of course we came to the aid of a lady in distress," said Lombardi, who helped rescue 56 people from Flight 1549 in The Miracle on the Hudson on January 15, 2009.

A New York police officer had climbed aboard the unmanned boat and two NY Waterway deckhands passed him a rope. Then three NY Waterway ferries held The Queen in place until a tug boat could safely take her home.

"We're proud of our NY Waterway ferry crews who are always there, always ready to help," said NY Waterway President and founder Arthur E. Imperatore.