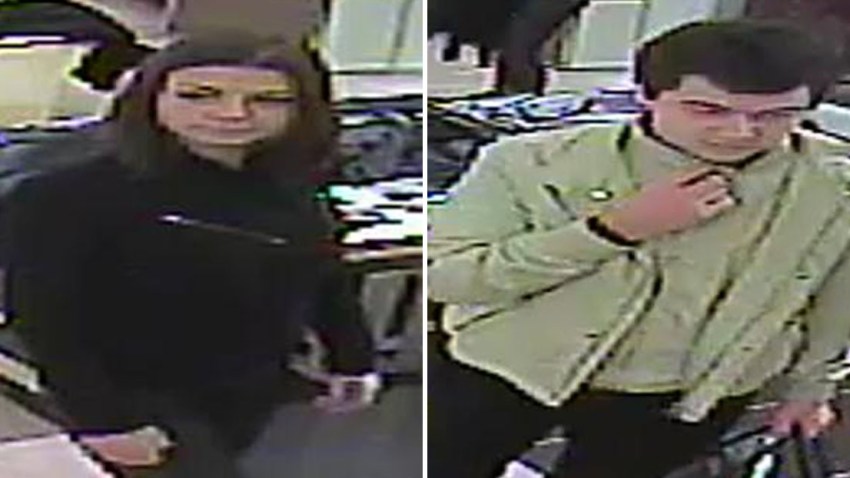 Police are looking for a pair of shoplifters who stole a $40,000 crocodile skin jacket from a midtown Manhattan boutique store on Dec. 3.
Police say the thieves, a man and woman both in their mid-20s, took the jacket from a display stand at the Zilli store on East 57th Street and brought it into a fitting room. Once there, the man stuffed the jacket into a duffel bag and the pair walked out of the store without paying.
If you know anything about the theft, contact Crime Stoppers at 1-800-577-8477 or www.nypdcrimestoppers.com.