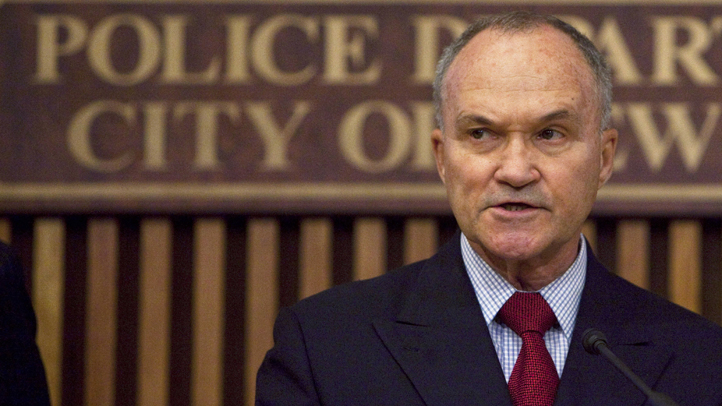 An early poll on New York City's 2013 mayor's race crowns a front-runner who may not want the title.

Twenty-three percent of the city's voters are throwing their support behind Police Commissioner Ray Kelly — more than any other candidate, according to the Quinnipiac University poll released Wednesday.

The soft-spoken commissioner has repeatedly brushed off any talk of running for office and has said that he already thinks he has the best job in New York City. But he is widely popular — the poll shows that 67 percent approve of his performance — after nine years on the job and has presided over a significant drop in crime. He also has been credited with fashioning the nation's largest police department into a high-tech machine with a focus on counterterrorism.
Kelly told reporters he was "pleasantly surprised" but says he has no intention of running for office.
"I'm running for police commissioner every day," he joked.
Kelly is trailed in the poll by City Council Speaker Christine Quinn, with 18 percent; Brooklyn Borough President Marty Markowitz, with 12 percent; and Comptroller John Liu, with 10 percent. Ex-comptroller Bill Thompson and Public Advocate Bill de Blasio had support in the single digits.

The police commissioner was the only potential candidate mentioned in the poll who some have speculated might run on the Republican ticket, and nearly half of GOP voters surveyed picked him. But even among registered Democrats, Kelly came in ahead of all the other candidates except for Quinn, who got the support of 20 percent of her party's voters.
Maurice Carroll, the director of Quinnipiac's polling institute, acknowledged that Kelly seems unlikely to run.

"I doubt he wants the job, but there's a possibility ... Bloomberg may want to designate his successor," Carroll said.

Quinnipiac University's pollsters interviewed 1,234 randomly selected registered voters by phone from July 19-25. The poll has a margin of error of plus or minus 2.8 percentage points.

Copyright AP - Associated Press