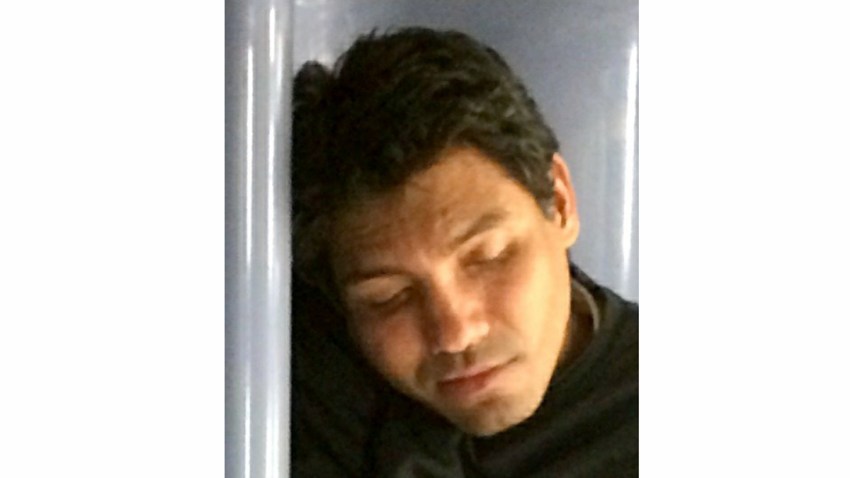 Police are asking for help locating a suspect accused of public lewdness on the subway.
The man pictured above was riding the L train in the area of Lorimer Street in Brooklyn the evening of Tuesday, June 30, when he began touching himself inappropriately in front of a 26-year-old woman, police said.
The man then ran off the train.
Anyone with information is asked to contact Crime Stoppers at 800-577-TIPS.