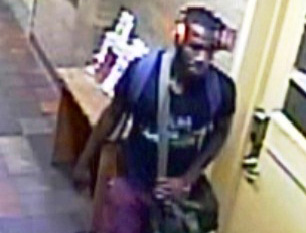 Police are looking for a suspect who exposed himself to a cleaning woman at Brooklyn's Pratt Institute Friday morning.

The victim, a 46-year-old woman, was cleaning floors inside the school's chemistry building on Willoughby Avenue when the suspect allegedly exposed himself and began masturbating in front of her. Then he ran off.

Police released a photo of the suspect (above).

Anyone with information about him is asked to call Crime Stoppers at 1-800-577-TIPS (8477).