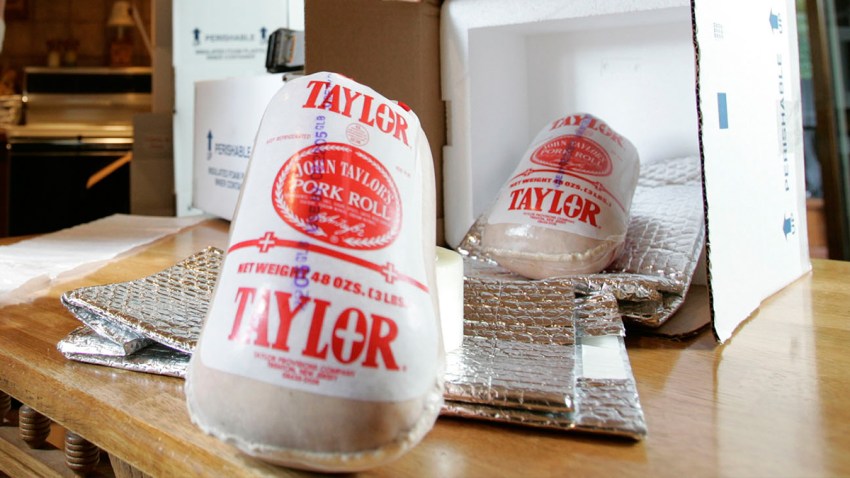 A New Jersey man is facing charges after police say he punched a man several times over a stolen Taylor ham and beer.
Police in Hackettstown say they were called to an apartment on Main Street after getting a call about a fight spurred by the Garden State delicacy, and found one man with swelling on his face.
They later determined that the fight -- which may have additionally been started over beer -- ended with a 19-year-old man punching the victim, who he knew, several times.
The 19-year-old was cuffed on assault charges afterward. It wasn't clear if a stolen Taylor ham was recovered at the scene.
The processed meat -- officially labeled "Taylor Pork Roll" -- has long been a contentious topic in New Jersey, where it is a popular breakfast diner sandwich. Those in the north have long called sandwiches with Taylor meat "Taylor Ham" sandwiches. But in the south, they're known as "pork rolls."
It got so heated in 2016 that Gov. Chris Christie said he was considering issuing an executive order making "Taylor ham" the sandwich's official name.