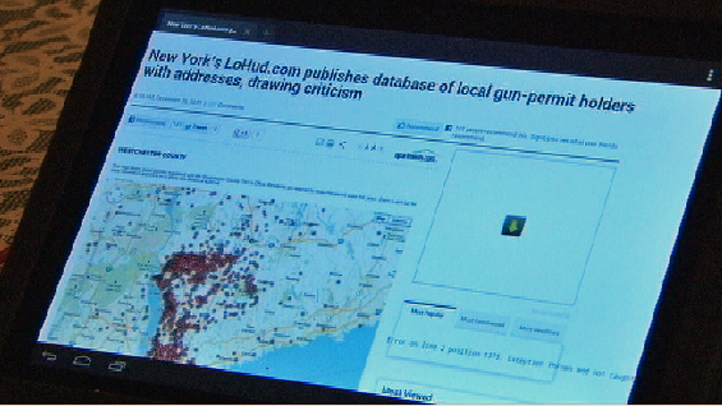 A suburban New York newspaper has removed from its website the names and addresses of residents with pistol permits.
Publication of the permit data last month had produced a storm of outrage from gun owners. It also quickly resulted in a new state measure meant to protect the privacy of permit holders.
Janet Hasson, president and publisher of The Journal News Media Group, announced the move Friday in an emailed statement. She said the new law does not require removing the data, but "doing so complies with its spirit."
The Journal News had published at LoHud.com interactive maps pinpointing thousands of permit holders in Westchester and Rockland County. The maps remained online late Friday but could no longer be manipulated to find names and addresses.
Copyright AP - Associated Press