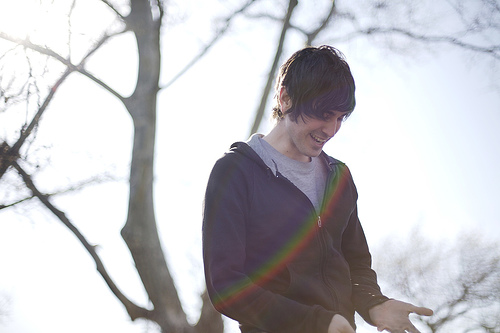 This Saturday, amateur chefs from around the city will gather at Brooklyn's Hope Lounge with two quarts of their very best homemade hummus, their friends, and supporters of the New York City Coalition Against Hunger and the West Harlem Action Network Against Poverty for the inaugural Craig Murphey Memorial Hummus Cook-off.

Chefs with the winning recipes will win a handful of various prizes, but through tickets sold will have helped raise money for the Craig Murphey Fellowship Fund, a program "focused on anti-hunger, community-based work." Michael Paone, the first Craig Murphy fellow, is focused on West Harlem and is working "to build awareness of the 1.3 million people throughout the city who don't have enough nutritious food."

The fundraiser party hosting the cook-off is being held in honor of it's namesake, Craig Murphey, a well-liked community organizer and anti-poverty advocate known for his "roaring laugh, contagious smile and outrageous dancing." His life was tragically cut short in a truck and bicycle accident in October, 2007 in Williamsburg, Brooklyn.

Tickets for the cook-off are available for $5 each and will directly benefit the Fellowship Fund. Hope Lounge is located at 10 Hope Street in Brooklyn, NY, and the event runs from 6 - 9pm.

For more infomation, visit craigmurphey.com or the hummus contest page for the official rules.

Copyright FREEL - NBC Local Media