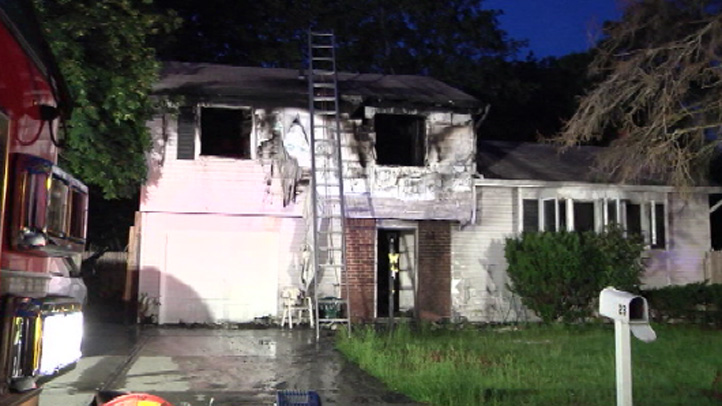 A Selden man died from shortly after he was rescued from the second floor of a burning home early Sunday, officials said.
Firefighters responded to the fire at 23 Campo Ave. at about 3:30 a.m. Sunday, and found neighbors -- including a volunteer firefighter -- trying to rescue a resident from a second-floor window, officials said. They were unable to get the man out, and the volunteer firefighter burned his hands in the process.
A live power line on the ground hampered firefighters' efforts to reach the man on the second floor. They ultimately managed to set up and scale the ladder and remove him from the window, carrying him away from the burning home, according to officials.
The man was rushed to Stony Brook University Hospital, where he was pronounced dead.
Four other residents of the home were also transported to the hospital, three for burns and one for an injured shoulder, said authorities.
The volunteer firefighter was treated at Stony Brook for burns to the hands.
A cause for the fire wasn't immediately known.