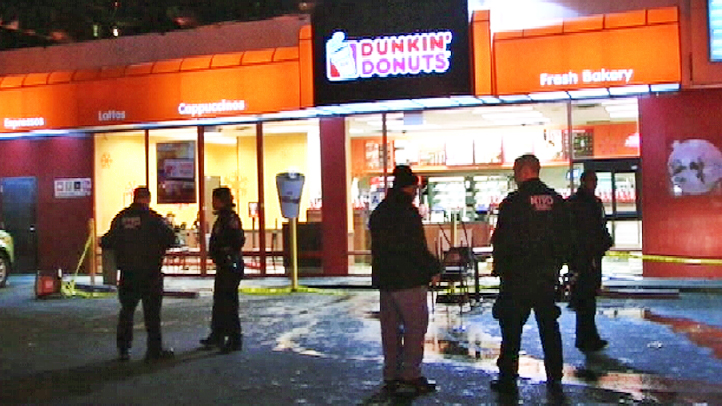 An out-of-control car crashed through the front of a Dunkin' Donuts store in Brooklyn Tuesday evening, hurting four customers inside, three of them seriously, authorities said.
The vehicle was crossing at the intersection of Linden Boulevard and Rockaway Avenue in Brownsville at about 6:30 p.m. when it lost control and smashed through the front window of the store at 1427 Linden Blvd., police said.
The four injured customers were taken to Brookdale Hospital, police said.
Police are investigating. No charges have yet been filed.