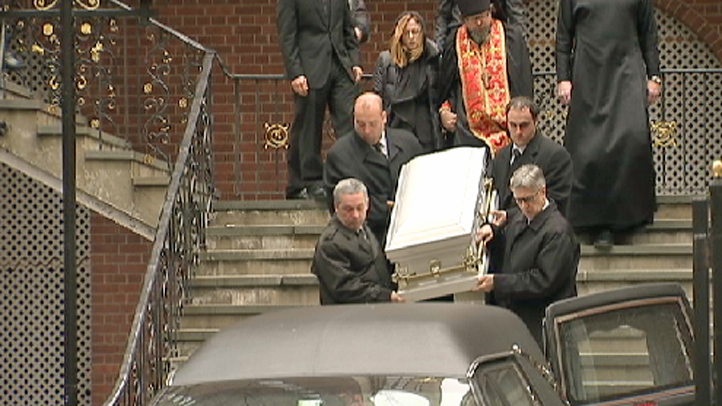 A 3-year-old boy thrown to his death from a 52-story Manhattan apartment building by his father was mourned Thursday at his funeral.
Kirill Kanarikov died Sunday after his father tossed him from the building and then jumped, according to police.
The father had split from the boy's mother in August. He was supposed to have taken him for a short visit that day.
One family friend said outside the funeral in Manhattan Thursday that the family is "devastated."
"He was a very sweet boy," the friend said.
The toddler's heartbroken mother said in a statement this week that her son "was a very sweet, wonderful child, who was loved very much. He will forever live on in my heart."
Copyright AP - Associated Press