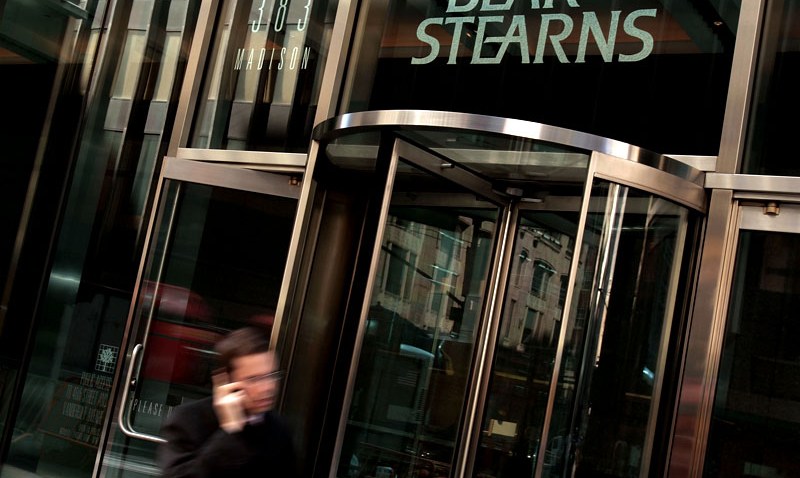 Two former Bear Stearns hedge-fund managers have been acquitted of lying to investors about the implosion of the subprime mortgage market in what was the first criminal case to hit Wall Street amid the housing market meltdown.

A Brooklyn jury found Ralph Cioffi and Matthew Tannin not guilty Tuesday on all counts of conspiracy and fraud.

Prosecutors claimed the pair hid warning signs their funds were about to implode and played audio tapes in court to try and prove they were duping investors about the safety of their money.
"This case is not about hedge fund strategy or what happened in the market in 2007," Assistant United States Attorney Ilene Jaroslaw told the jury during closing arguments last week. "What it is about, is the two defendants lied to their investors. It's not about the future," she added, "But a case of black and white lies."
After the verdict today, the U.S. Attorney's office said it was "disappointed by the outcome in this case."
Defense attorneys argued that the pair were only on trial because of the finanical crisis, and if their funds would not have tanked they would not have been charged with fraud.
The defense also argued that prosecutors had taken e-mails out of context and provided "misleading sound bites" to try and prove a criminal conspiracy.

Prosecutors alleged the fraud cost 300 investors some $1.6 billion, and the domino effect nearly led to the demise of Bear Stearns itself. The firm barely avoided bankruptcy in a rescue buyout by JPMorgan Chase & Co.
This was the first such fraud case against high-profile Wall Street executives stemming from the financial crisis.
Some economic pundits believe this case was a test of whether the government can successfully prosecute financial fraud in an era when complex investments -- like subprime mortgages -- can confuse jurors with little background in finance, the New York Times reports.