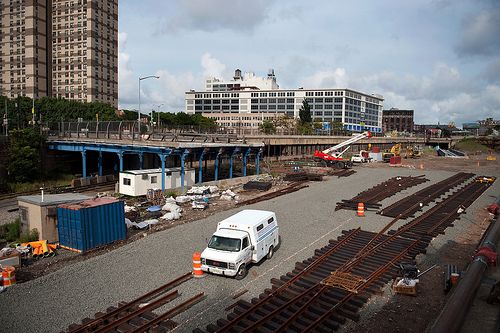 Developers could soon break ground on the massive Atlantic Yards development in Brooklyn that includes a new arena after lodging another legal victory.

A Brooklyn State Supreme Court judge on Monday rejected a challenge by homeowners and businesses to the state's use of eminent domain for the $4.9 billion, 22-acre project.

Developer Bruce Ratner has proposed building office towers, apartments and an arena for the New Jersey Nets.

A state agency will seize the property, which will then be controlled by Ratner's development company.

Opponents lamented the judge's decision, but said two other court cases could stop the project "dead in its tracks.''

Ratner plans to hold a groundbreaking on March 11.
Copyright AP - Associated Press