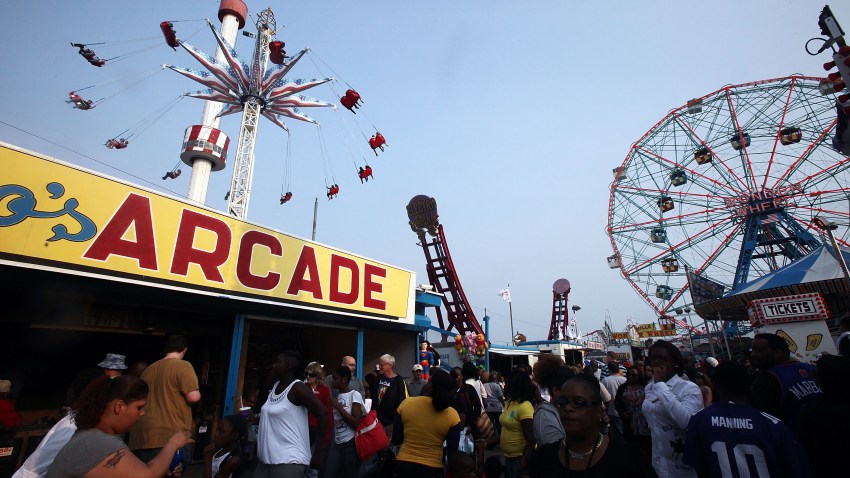 Families across America are enjoying the warm summer weather but summer wouldn't be summer without at least visiting a boardwalk at least once.

And according to ShermansTravel.com, New Yorkers can visit two of the best boardwalks in the country.
Atlantic City took the top prize as the nation's top boardwalk. The website says the boardwalk has a good mix of the casino feel from Vegas and the charm of the Jersey shore.
The Atlantic City boardwalk is the nations oldest as well as its longest boardwalk. The promenade is peppered with casinos and the historic Steel Pier where you can enjoy concerts and amusements.

But if visiting New Jersey is just too far, you can always catch one of the many trains that take you to the nation's second best boardwalk: Coney Island.

The Riegelmann Boardwalk at Coney Island is known for a variety of reasons, most notably the Cyclone roller coaster. You can also visit the newly opened Luna Park that hopes to invoke memories of its predecessor with new rides and attractions.

Another Jersey boardwalk made the list, Wildwood, NJ. It occupies 38 blocks and features more rides than a certain mouse-themed park in Florida. It also boasts an adult oriented beach club, Ocean Oasis Waterpark that has spa services, live music, hammocks and lounge areas.
So if invoking feelings of nostalgia and enjoying a warm hot dog or salt-water taffy is your idea of a great summer memory, you are just a short ride away from two of the nations best places to make it a reality.
Here's the full list from ShermansTravel.com:
1. Atlantic City, New Jersey
2. Coney Island, New York
3. Kemah, Texas
4. Mission Beach, California
5. Ocean City, Maryland
6. Rehoboth Beach, Delaware
7. Santa Cruz, California
8. Venice Beach, California
9. Virginia Beach, Virginia
10. Wildwood, New Jersey