What to Know
The FRA found numerous maintenance issues at Penn Station

Derailments, signal problems, a power failure and other issues have plagued Penn Station in recent weeks, wreaking havoc on commutes

On Thursday, governors Cuomo and Christie sent Amtrak a joint letter saying a private company should run the station
Gov. Andrew Cuomo asked President Donald Trump to step in and provide federal funding for the beleaguered Penn Station.
In a letter, Cuomo called the deplorable conditions at Penn Station, which handles a daily flow of 600,000 passengers, an emergency that has "reached a tipping point."
Service will be cut for about six weeks to repair the problems. Cutting the service has "created both a short-term crisis and dramatically exposed the system's chronic problems," Cuomo wrote.
Cuomo Calls on Trump for Help With Penn Station
Federal money would help with short-term construction, transportation alternatives and the facilitation of a long-term resolution for Penn Station, according to the letter.
The Federal Railroad Administration joined Amtrak and New York state inspectors on a review of all 21 tracks following two derailments at Penn Station in Manhattan. The inspections found maintenance issues including loose or missing track clamps, bolts or braces and insufficient fasteners in track segment or rail joints.
As Penn Madness Continues, Major Change Proposed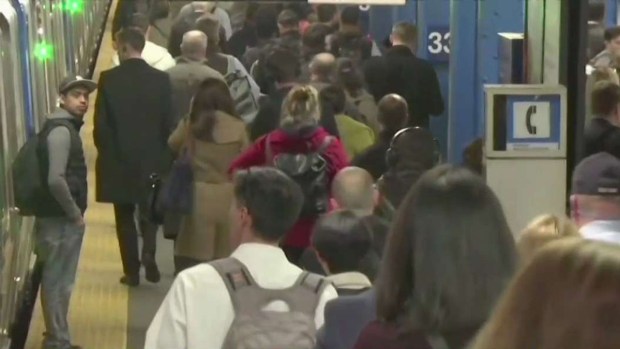 The railroad administration confirmed what Amtrak, elected officials and hundreds of thousands of commuters at the nation's busiest rail station already knew: Immediate track maintenance and repair efforts are needed at Penn Station.

Two derailments in the last several weeks, a power failure, signal problems and other issues at Penn Station have pushed Amtrak to begin replacing aging tracks and other equipment at the station, a critical part of travel on the Northeast Corridor, between Washington, D.C., and Boston.
NJ Lawmakers Travel to Penn Station to Observe Problems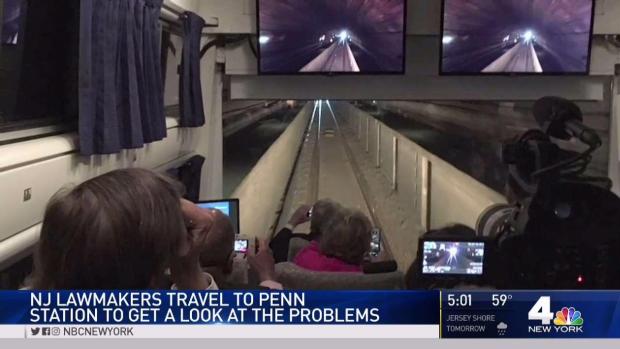 Cuomo and Gov. Chris Christie called for a private operator to take over operations at Penn Station from Amtrak, which the New York governor relayed in his statement to Trump.
"As a New Yorker, I think you know the severity of the situation and you know that if the state has the financial and operating support, we will get the job done," Cuomo wrote.
Cuomo, Christie Call for Penn Station Overhaul