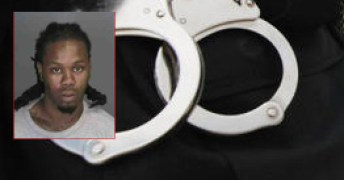 A Nassau County man was arrested Saturday in connection with a shooting that caused a 4-year-old boy to be grazed in the ear by an "errant bullet."
Obe Isaac, 20, of Long Beach, was charged with attempted murder, assault, criminal use of a firearm and criminal possession of a weapon, authorities said.
Long Beach City Police say the boy was playing in his apartment in the Channel Park Homes complex on Oak Court when shots rang out at 1:20 p.m. Friday.
Police said it appears the shots came from one of two men arguing in a nearby alley, and a bullet went through the wall of an apartment and into an interior wall. It then hit the boy in a first-floor apartment.
The boy, who was not identified, was taken to Nassau University Medical Center and is expected to recover.
It was unclear whether Isaac had an attorney who could comment on the charges.