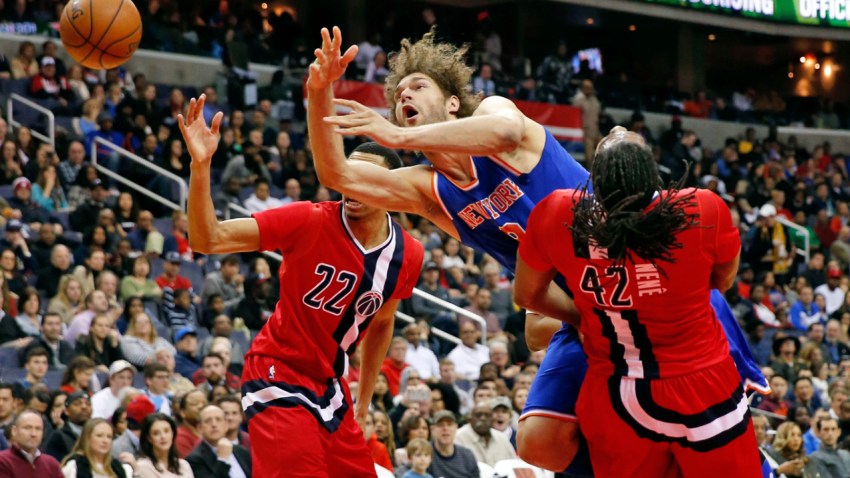 John Wall had 24 points and 10 assists, and the Washington Wizards rallied from an 18-point, second-quarter deficit to beat the New York Knicks 99-89 on Saturday night for their fourth straight victory.
Marcin Gortat added 15 points and 11 rebounds, while Markieff Morris added 17 points as all five Washington starters scored in double figures.
It was the largest comeback win of the season for the Wizards, who began Saturday 10th in the Eastern Conference, but just 1 1/2 games out of the eighth and final playoff spot.
News
Top news stories in the tri-state area, in America and around the world
Wall, who was seeking his third straight triple-double, fell short with two rebounds, but committed just one turnover after totaling 17 in his last two games.
Kristaps Porzingis and Carmelo Anthony led the Knicks with 20 points apiece. Anthony, who averaged 35 in the teams' first two meetings, scored just 12 after the first quarter.
New York, which shot 30.7 percent in the second half, got within 89-85 on Anthony's 3-pointer with 4:20 left, but the Wizards scored seven straight points.
The Knicks shot 58.3 percent (14 of 24) in the first quarter and led 46-28 with 4:44 left in the first half before Wall sparked a 12-2 run.

Copyright AP - Associated Press