Paladino Hoping to Recover from Controversial Comments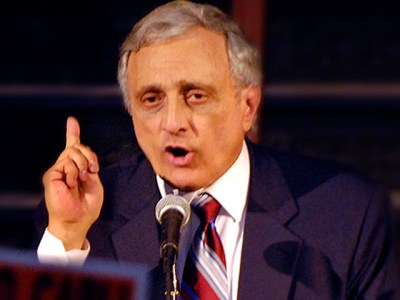 Republican gubernatorial candidate Carl Paladino is using a new statewide TV ad -- and an apology -- to return to economic issues after drawing attention to his conservative social views.
The ad repeats Paladino's original mantra of cutting taxes by 10 percent and cutting state spending by 20 percent. He also promises to attack corruption by forcing lawmakers to disclose their outside income and clients.
Democrat Andrew Cuomo says Paladino's new ad is aimed at drowning his extremist views and distortions.
The Buffalo businessman told Orthodox Jewish leaders in Brooklyn earlier this week that he doesn't want children "brainwashed into thinking that homosexuality" is acceptable. On Monday, he said young children shouldn't be exposed to homosexuality, especially at gay pride parades.
On Tuesday afternoon, Paladino issued a statement apologizing somewhat for his remarks saying,"I am neither perfect, nor a career politician. I have made mistakes in this campaign - I have made mistakes all my life- as we all have. I am what I am - a simple man who works hard, trusts others, and loves his family and fears for the future of our State."
He claims that his remarks at the meeting with Jewish leaders weren't completely written by his team, and "I did also say some things for which I should have chosen better words.... I sincerely apologize for any comment that may have offended the Gay and Lesbian Community or their family members. Any reference to branding an entire community based on a small representation of them is wrong."
But New York City Council Speaker Christine Quinn, who is a lesbian -- and a Democrat -- rejected Paladino's mediocre mea culpa.
"Carl Paladino's statement is no apology and it is not accepted," said Quinn. "If he truly wanted to apologize he would pick up the phone and call any number of people from the LGBT community who could tell him why his remarks over the past several days, including but not limited to those made over the weekend, are so outrageous and dangerous. This is not a question of choosing poor words or a misinterpretation of his remarks. His beliefs are wrong and filled with hate. New York is a state where we value diversity. Mr. Paladino is wrong for New York."