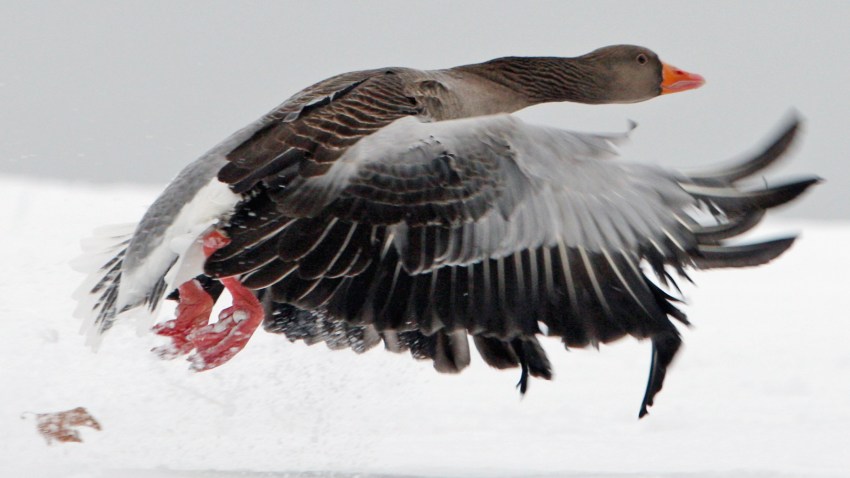 There are few things that say Merry Christmas quite like a fowl stewing in its own fat.
Yet the traditional holiday goose has been abandoned by many home cooks due to the aforementioned surplus of foul fat.
Austrian restaurant Wallsé in the West Village will carry its now annual Christmas Goose feast into its second year. The dish will be served at the restaurant on Christmas Day. All the fanfare of a traditional meal and none of the clean up. Who could ask more holiday spirit.

Commerce on historic Commerce Street is another place to get your goose fix. The restaurant serves a roast goose special around the holidays and New Years. Check ahead for availability.

Then there is the at-home option for the ambitious. Once again, Wallsé comes to the rescue. Chef Kurt Gutenbrunner, not content to bring his traditional Austrian Christmas to his restaurant only, shared his recipe and some tips with New York magazine.
For one, he says to prick the bird's skin ahead of time to release some of the fat that insulates geese in cold water. If you've made an attempt at roasting water foul, you'll appreciate this step as your pan can fill more quickly than you'd expect.

If you have not yet ordered a goose it might not be too late. Dickson's Farmstand in Chelsea Market says it will have extras on hand, though you should call for availability. If it doesn't pan out, Goose Island makes a pretty good Christmas Ale. Pop one open and head to Wallsé.
Copyright FREEL - NBC Local Media