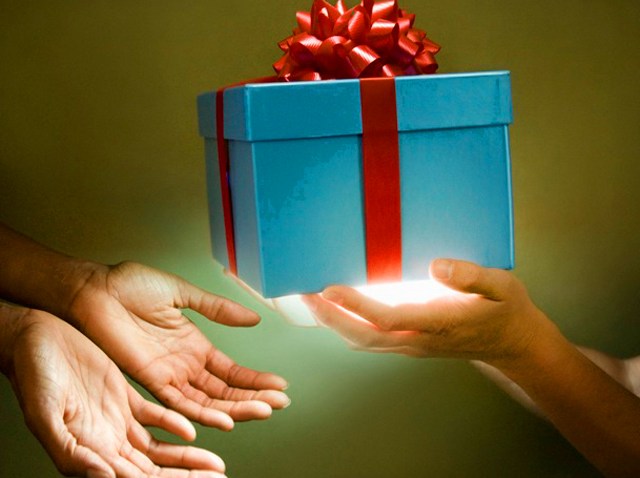 Here are some holiday gift wrap ideas courtesy Alton Dulaney from Kate's Paperie:
1. To embellish or to disguise? In the segment you will see a guitar can be wrapped to look exactly like itself of disguised on an interesting shaped box.
2. Consider the recipient! You can wrap a gift to look like the the person you are giving it to.
3. Make the package part of the present! Decorate your package by simply tying on ornaments to a gift.
4. The gift that keeps on giving! Gift in a beautiful box, which is something than can be used after the present is opened. Kate's Paperie makes a variety of hand-made boxes in beautiful japanese paper.
5. Cook up something special! Make your gift yourself, by baking something delicious and then wrap it in German wax tissue paper, available at Kate's Paperie, and is totally food-safe. Then put it inside on one of many handy tins, and tie a beautiful bow on top. If baking is not your thing, make a kitchen care package with paper napkins and paper plates and plastic utensils, all in a holiday motif.
6. Go all natural! Some people like the eco-friendly feel of gifting achieved in using on of Kate's Paperie's many craft papers. Available in a variety of colors and prints. Tie on some twigs or a pine cone with some raffia to further emphasize the natural beauty.
7. Think outside the box! If you are giving a travel related gift, use one of our vintage red paper suitcases, and pack it full of clever travel, or in this case - NYC inspired gifts. Seal the whole deal with a beautiful grosgaine ribbon, and use a luggage tag as a gift tag. If you are giving airline tickets, consider using one of the small cases to ensure a bon voyage. Kate's Paperie also has a variety of vintage map inspired papers which can be used to wrap any item, or make a great wall hanging.
8. Do It Yourself! With any of our crafty rubber stams and ink pads, you can make your own wrapping paper, stamping on a variety of designs which can even be colored in. Use the same stamp on one of our blank cards and envelopes from Paper By The Pound, for a matching look.
9. Put the present in presentation! Glue on a little gift box to the outside of a larger package. It serves as a great embellishment and as a clever way to give another gift.
10. Recycle, Reuse, Re-invision.!Wrap your package in recylced craft paper or news print and then use one of the many decorative tapes from Kate's Paperie to make your gift something unique.