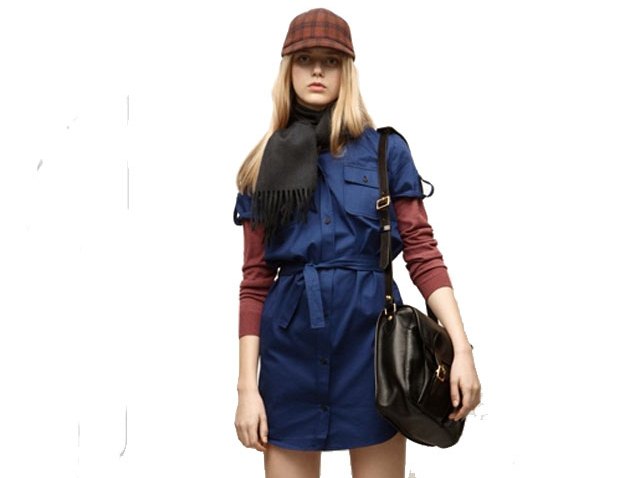 OAK
Getting in the spirit of things, Oak is launching its Skeletons in Our Closet sale this weekend at their Bond Street localtion. The basement sale will have steals from Opening Ceremony, Acne, Grey Ant, Scout, Rachel Comey and more for up to 60 percent off. 28 Bond St. Friday-Saturday (11AM - 8PM) and Sunday (11AM - 7PM)

YSL
If you haven't been there yet, you must go to the Yves Saint Laurent friends-and-family sale. This may be your one chance to snatch up your steal of the year: one tipster reported snapping up a Muse II bag for a mere $450, down from $1800!! The sale runs through Friday with merchandise up to 80 percent off. (8AM - 2PM)

A.P.C.
This may be your best bet this weekend with A.P.C offering up to 80 percent off at their overstock sale with womenswear, menswear, and accessories. Look for the women's ivory cotton and silk dress for $165 down from $275, or the chestnut brown baby llama wool oversized scarf for $120 down from $199. Don't worry if you can't get there today, there will be new stock daily. Friday - Sunday (11AM - 7PM) at 33 Grand St.
MOCIUN AT KAIGHT
Eco-boutique Kaight on the LES is offering 20 percent off designer Caitlin Mociun's latest collection of printed skirts, dresses, and more. Just use the code "mociun" on the wbesite, or mention the promotion in-store.
83 Orchard Street, kaightshop.com
CLUB MONACO
If your neck is feeling a little cold on your walk from the Subway to your office, head to Club Monaco for $10 off any scarf in the store. Friday - Monday at the various locations.

MICHAEL KORS & MISS SIXTY
Starting at $69 you can find coats and jackets by these two delicious deisngers at the WearMySample.com pop-up sale. Head down to the Arthur & Co. Boutique at 828 Lexington Ave Friday (11AM - 8PM).

UPCOMING:

J. CREW
Attention shoppers, J. Crew will host its sixth sample sale November 3-6, with teasers promising sizes galore, plus footwear, bags, outerwear & cashmere. J. Crew Aficionada seems to be wishing for more clearance than sample, but either way, it's worth a lunch hour perusal at the venue on 261 W 36th Street, 2nd Floor, between 7th & 8th Avenues.