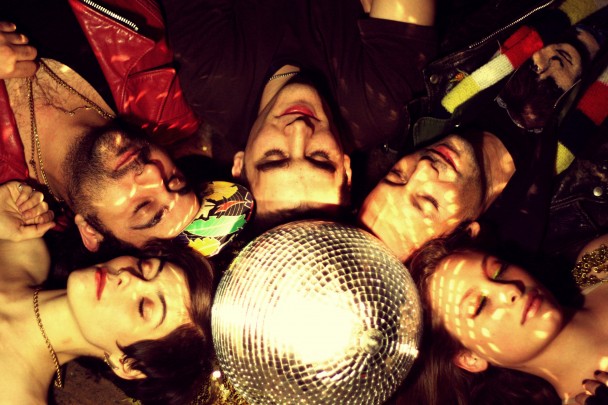 Dang. Tuesday is just getting so swagged out, what with the start of CMJ and all the rap hitting the fan, what else could we ask for? How about a sexy, retro new video from Brooklyn's own Friends? We'll take it.
There's so much attitude here, a street swagger that frontlady and co-director Samantha Urbani makes apparent in the vocal and the visual. The VHS/cassette vibe speaks to us big time, as does that intense bassline. Check it out below.
Friends first caught our attention at a RCRD LBL Rockaway Beach party. Maybe we were a little too critical of them in that moment, or maybe we should just listen to our own friends a little less. Because just check this out -- so sly, so crafty, so cool, a perfect marriage of visual and audio.