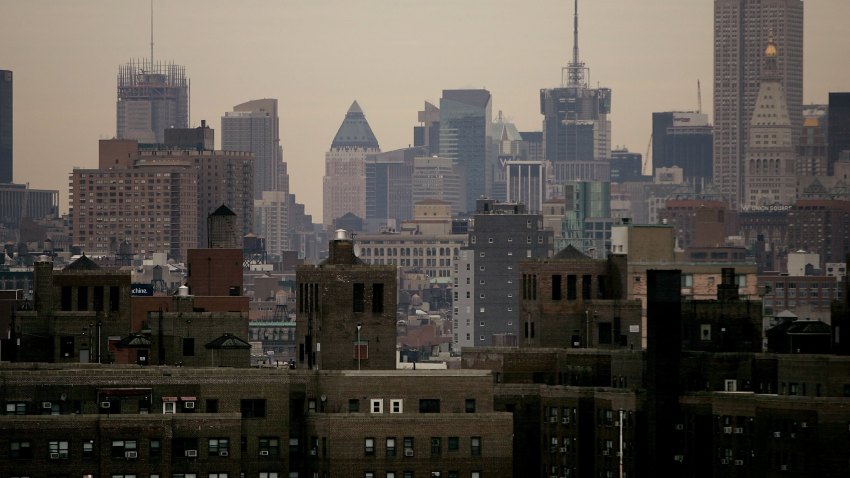 What if Lower Manhattan wasn't a seemingly impenetrable mass of traffic and construction and tourists? What if you could spend the day browsing boutiques and go for a late night dinner and live music? Paddle a canoe around a rooftop? What if there was a pedestrian pathway from the High Line all the way to Battery Park? Would you be more likely to visit? What if it were called Greenwich South? Would you even consider moving there? Such are the Utopian dreams of developers, environmentalist, residents and real estate brokers alike.

The Downtown Alliance has a dream and that dream is to extend Greenwich Street (and all the associations that come with it, no doubt) through the ravaged WTC Center sight and into Battery Park, creating a pathway designed to attract more visitors, businesses and residents. "Greenwich South" is a 41 acre rectangle south of the WTC between Broadway and West Street. The 35-page study that the Alliance has just released includes complex, futuristic renderings and detailed plans for a more liveable, workable, and visitor friendly neighborhood.

Minor initiatives include WiFi in public spaces, artist workspaces, more bike racks, planters and lawn chairs, and a community garden. Slightly more radical reform includes turning the Battery Parking Garage into an anaerobic composter complete with wind turbines and an artificial wetland and cleaning the air over the entrance of the Brooklyn-Battery Tunnel using technologically-advanced filtration tactics.
But by far the most important initiative is making the area more accessible, especially for pedestrians. "We want to connect this part of Lower Manhattan to the rest of Lower Manhattan," Elizabeth H. Berger, president of the Alliance for Downtown New York, told The New York Times. Extending Greenwich Street through the World Trade Center (construction of the WTC in the '60s split the street in two) "rejoining" Lower Manhattan with the rest of the city and creating a new pedestrian path from Battery Park to the 9/11 Memorial and on to the High Line is a biggie.

That takes care of the north-south crossing, but then there is east-west to consider. Crossing the eight-lane West Street to get to the lovely Hudson River Parkway is confusing and potentially dangerous. For this, the alliance proposes an Olmsted-inspired land bridge. To encourage other east-west wandering, they are also recommending turning unused side streets into public and art spaces, encouraging people to linger and explore the neighborhood. In the future, will all rooftops be sustainable green spaces. Will people live, work and raise sheep all in the same building (no joke, it's on page 24 of the report). Probably not in the near future. But then again everyone laughed at Robert Moses when he said he was going to turn that swamp in Long Island into a beach.

Now if these people could just make peace between cyclists and pedestrians crossing the Brooklyn Bridge, they'd likely win some sort of special Nobel Prize.