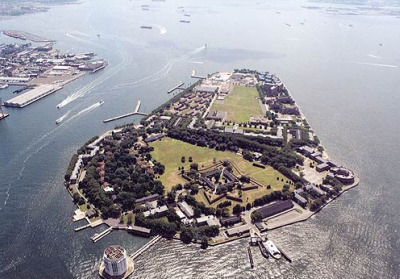 A new shop conceived by Etsy artisans, the NewNew, has popped up on the city's best kept secret hideaway, Governors Island.
The New Yorker took a recent trip to explore the market, where the NewNew brings together 30 sellers and their craftastic wares, outlined with enticing detail. Just a short trip to GI will grant visitors access to the rich variety of handmade goods born from silversmithing to applique work. There's jewelry, home goods and of course, the requisite screenprinted tee, courtesy of Kimmchi.
Granted, the market doesn't have the easy-access points that something like the Brooklyn Flea or Hester Street Fair might, but the premise is the same, and for lovers of summer fun, we'd wager the pop-up will soon be raking it in.
For information on how to hop a ferry over to new spot, check out Governor's Island's website.