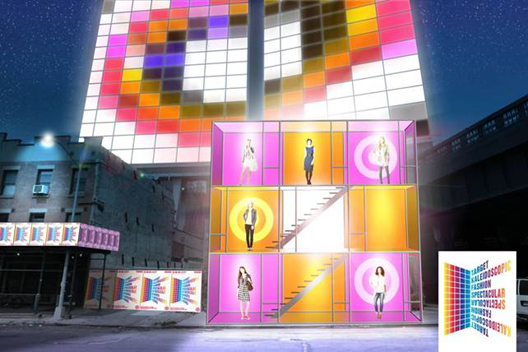 No doubt in an effort to further distinguish themselves in an ever-more-saturated field of off-price fashion, Target is planning a light show spectacular -- complete with dancers and models -- to showcase its new fall wares on August 18 starting at 9PM.
The show will take place at the Standard, and will feature 66 dancers in the hotel's various windows, all of which will be light up in a trippy, multi-colored light display. The dancers, of course, will be wearing Target's latest fall fashions, as will some 25 models strutting around below.
Naturally, the event will be exclusive to insiders only, but apparently there will be viewing parties in the area to watch the action, or you can always watch from the comfort of your couch on Target's Facebook page. As fall fashion stunts go, it sounds pretty eye-catching.