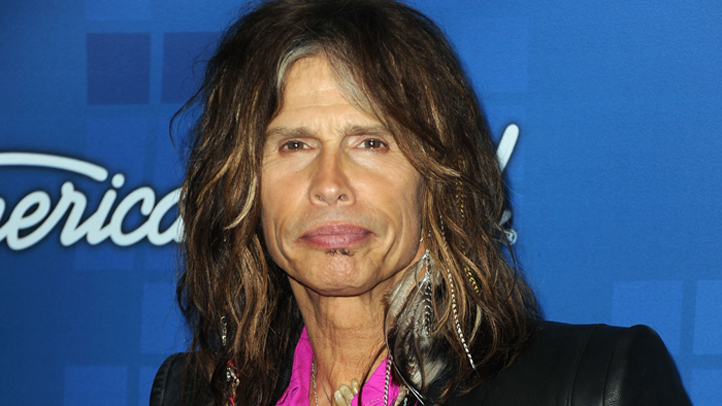 WWD is reporting that Aerosmith front-man and, more recently, American Idol judge Steven Tyler will serve as the official muse for a new rock-'n-roll menswear line launching at Macy's this fall.
The Andrew Charles collection is being developed by Li & Fung Music Entertainment Sports Holdings (MESH) division -- They're responsible for Jennifer Lopez' Kohl's line -- and Universal, with Tommy Hilfiger and Andy Hilfiger serving as partners.
According to the report, an official announcement is expected in the next few days about Tyler's involvement, along with his 22-year-old daughter, Chelsea.
The American Idol gig has apparently been a real reinvigorating force in Tyler's career, as he gets set to record another Aerosmith album this year. WWD's most interesting assertion regarding Tyler's comeback is, perhaps, that the recent feather extension craze started with the 63-year-old rock star. If that's true, we imagine the rumored clothing line will do quite well.