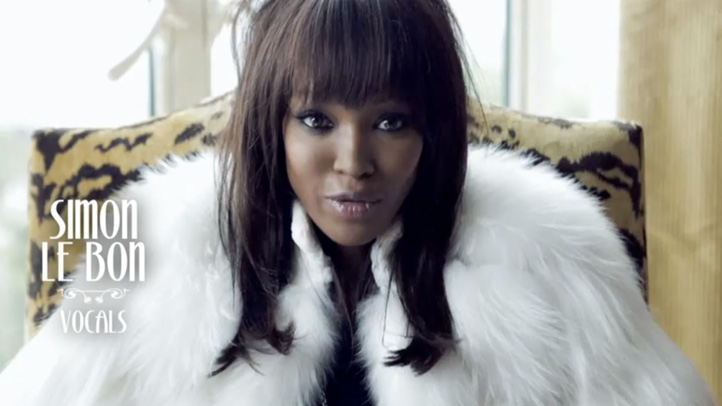 Duran Duran has a new single coming out, "Girl Panic," off their new album All You Need is Now, and they've managed to wrangle an impressive roster of supermodels to start in the new video, which just debuted.
The sweeping, nine-minute video, directed by Jonas Akerlund, stars none other than Naomi Campbell, Cindy Crawford, Helena Christensen, Eva Hertzigova, and Yasmin Le Bon as band members, performing the new single. (The real members of Duran Duran play various staffers at a hotel and even members of the paparazzi.)
In a sneak peek from Style.com, Yasmin Le Bon said that the whole group has "always had a great time together. And all the girls, you know, we've known the band forever, and we've all hung out backstage, and at fashion shows, and the two have kind of merged together."
Get a glimpse of the complete video in all its nine-minute splendor here: