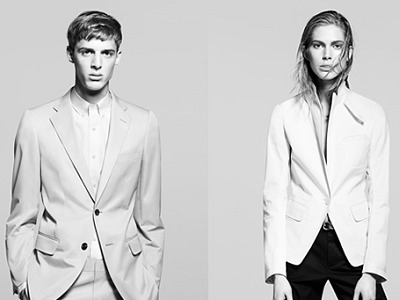 For those shoppers who've wanted to pick up some of Jil Sander's crisp, well-tailored separates for Uniqlo but have been stymied my lines, your big shot at snapping up some pieces will be this week, since the Shophound has gotten word that the second spring delivery of the +J line will be dropping at 8AM Thursday.
Jil Sander's +J line has been a runaway sucess for Uniqlo since it first launched in the fall, and we were pretty surprised to find that the enthusiasm had not waned for spring -- the lines were pretty substantial (even though we got to wait indoors). The final installment of the women's collection, according to the Shophound, will be hitting stores in another six weeks, and the store has apparently been replenishing its current merchandise, so this week sounds like the perfect opportunity to hit up Uniqlo's Soho outpost.
Uniqlo is located at 546 Broadway in Soho.