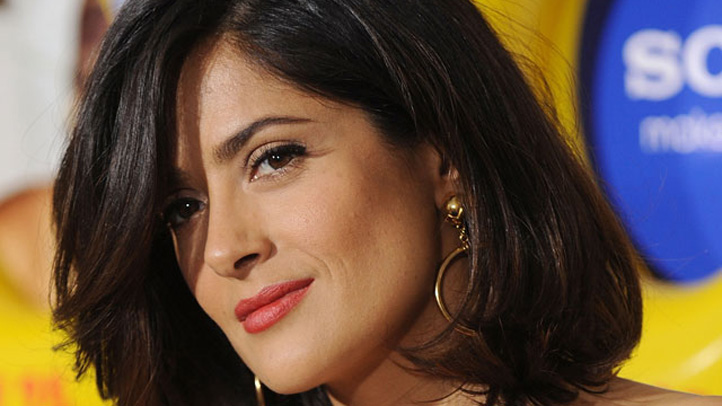 Salma Hayek is the latest starlet to make a dive into the beauty market, as the award-winning actress and wife of PPR CEO François-Henri Pinault, unveils Nuance, a beauty line for CVS, WWD reports.
Whereas most celebrities have erred towards the fragrance market, or even higher-end cosmetics, Hayek is going for a more cost-conscious consumer: The collection, comprises anti-aging creams, makeup and hair products costing from $7.99-$19.99, is all set to debut in August.
According to WWD's report, the relationship represents CVS's commitment to be a leader in the beauty category -- in point of fact, their relationship with Hayek is said to be the first drugstore-celebrity beauty line -- as well as the star's desire to produce something universally accessible. She told WWD:
"It is possible to create extraordinary product for a low price, Everyone should have the right product at the right price. A lot of products don't even cost a lot to make. I wanted to make simply the best product and give everyone access to the good stuff."
Hayek told WWD that she took a whopping three years away from acting to complete the process, which apparently wasn't always easy -- from being was told her favored ingredients couldn't be mass-produced, or when her "double-Virgo" personality came out at the lab. She seems pleased with the finished product, however, calling the foundation the "best base [she has] ever tried."