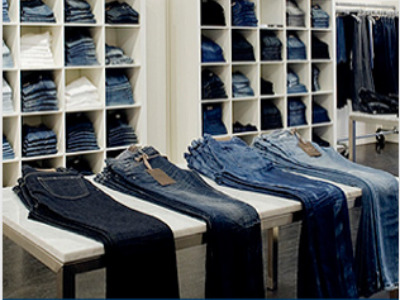 Paige Premium Denim will open its second NYC outpost on the Upper West Side, perhaps just in time for its leather launch next month.
In a sea of top-end denim, we've always prized Paige for its comfortable feel -- undoubtedly a touch the line's former-fit-model founder mastered after wriggling into and wearing hundreds of stiff styles -- so it's kind of funny that the soft-waistband label will open in the former Godiva Chocolate space on Columbus and 72nd.
The six-year old company born in the midst of the denim boom appears to still be going strong, with the addition of high-end Black Label goods paving the way for expanded leather offerings that drop in July. In addition to the women's styles of denim and leather, the new boutique will also house the men's PPD collection.