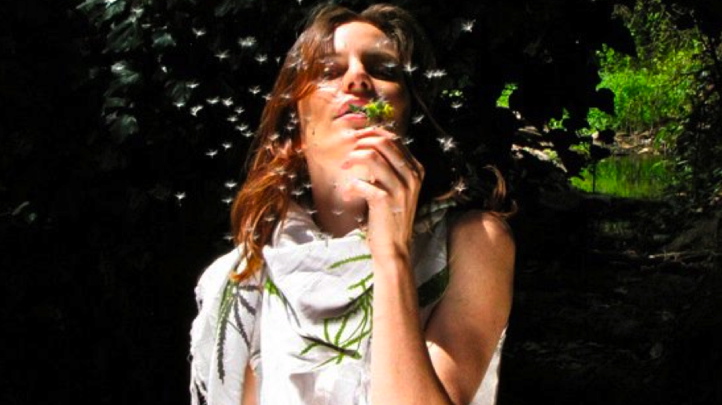 Even when we don't feel like piling on accessories or agonizing over handbag selections in the morning, there's at least one accessory that everyone reaches for this time of year: scarves.
And nobody understands the power of the scarf better than Gillian Leigh and Susann Luca, whose shared label, Leigh & Luca, has been whipping up sumptuous, hand-woven scarves for nearly three years.
"Our scarves are not just scarves," says Gillian, who met Susann after scoping our her stylish neck wear on a subway platform. "They can be a plane blanket, sarong even to swaddle a baby. Endless uses and many ways to wear the same scarf."
Each piece in the collection is numbered and limited-edition, woven individually with a signature Leigh & Luca border. "The artwork is also done by hand, one at a time," says Gillian. "Each scarf needs to be carefully taped into place on the printing tables after they are woven. Then the print screen is positioned to ensure straight and centered printing."
This year, the ladies also added wallets and handbags to the collection, with a lifestyle line slated for 2012. Of course, a perfect scarf will always be the star of the show. "There is an L&L for everyone," says Gillian. "Our new bandana collections mean we have kids covered, too!"