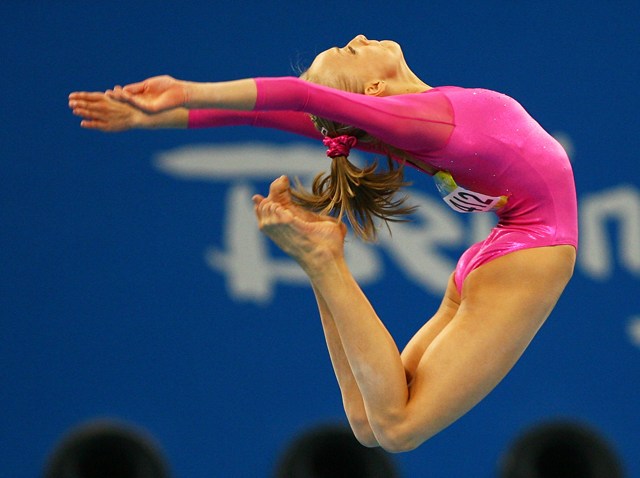 Clothing lines (especially the teen variety) are becoming the new Wheaties boxes. Come July, gymnast Nastia Liukin will launch the Supergirl by Nastia line for JCPenney.
Perhaps following in the footsteps of fellow young-and-fun prodigal Olympian Shaun White, who designs boys' and young men's for Target, Liukin's Supergirl will offer playful separates for girls ages eight to 12.
The line will hit stores on July 20, just in time so start taking advantage of the back-to-school market, and will retail between $20-$38. Liukin has signed a three-year contract with Penney's, and is expected to showcase Supergirl as an integral part of the girls' market for the chain. Pieces include knit dresses with detachable necklaces, tops and leggings, as well as a sporty activewear line in keeping with the gymnast's style.
With this launch, Liukin has become the first female personality attached to a kids' collection, joining skateboarder Ryan Sheckler, who has RS by Sheckler with Penney's. The Olsens' recently launched Olsenboye line really focuses more on the juniors-teenage market.