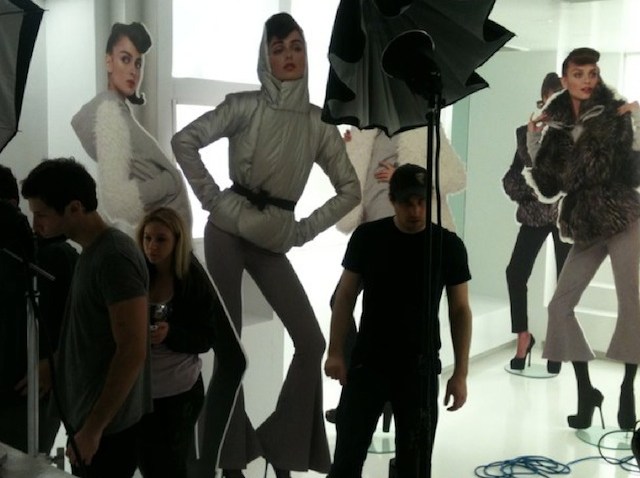 Each season during Fashion Week, designers have the task of making their new collections stand out from the pack on the crammed calendar.
The newest cutting-edge tool in the arsenal, for some designers, is 3D video. According to The New York Times, several designers are taking a stab at the multidimensional medium this season, from Norma Kamali's dedicated 3D-video website launching September 14 to the seven-foot 3D screen set to be displayed in Nicola Formichetti's BOFFO pop-up shop starting September 8.
Formichetti, who is using a digital pattern-cutter to create a virtual jacket that will be displayed on the massive screen, told The Times: "The technology has moved along a lot since the Super Mario days ... it's not about a product or a T-shirt, it's about a new idea."
Of course, the idea of using technology to amp up one's fashion presentations isn't exactly new -- Burberry streamed its Fall 2010 show in 3D over the Web, and Ralph Lauren recent posted a "4D" Fashion Show outside its Madison Avenue outpost. But while some in the industry might have regarded 3D technology as more of a flash in the pan reserved for summer blockbusters and holiday season showmanship, it would seem that others are looking to make it part of business as usual -- all in an effort to connect with their consumers in new and captivating ways.