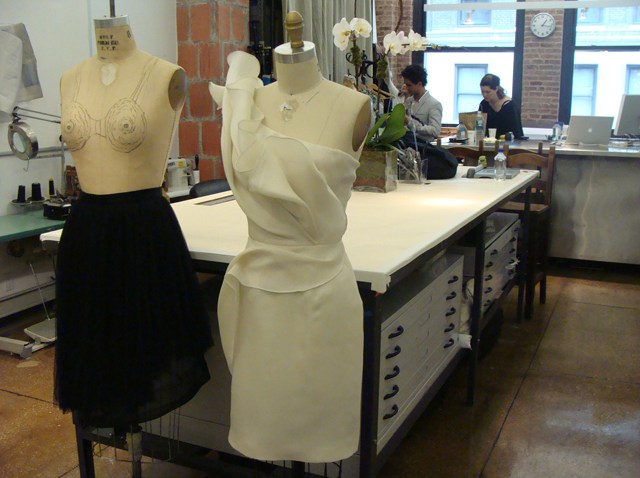 There's no shortage of starry-eyed designers in New York, but it seems if Mayor Bloomberg has anything to say about it, the Garment District will start seeing more hard-nosed business types soon.
The NYC Economic Development Corporation (who helped bring us the CFDA Fashion Incubator) announced six new programs that resulted from FashionNYC2020, their yearlong analysis of the industry. Five of those initiatives emphasize business acumen above all – no surprise since the advisory board included industry titans like Andrew Rosen and Diane von Furstenberg. With Parsons bringing some 800 aspiring designers to New York each year, we agree it's wise to nurture some brains to run the business, which is what EDC-funded internships and fellowships aim to do.
Bloomberg also announced an "entrepreneurial boot camp" for "emerging fashion designers, many of whom have a strong creative vision, but lack the requisite business skills." (Doesn't sound like anyone we know.) And if those creative types can get their designs to the production stage, the new NYC Fashion Fund will even float them money for manufacturing.
It seems like Bloomberg's vision for better-rounded designers is already taking shape. When we stopped by Bibhu Mohapatra's studio at the CFDA Fashion Incubator a few months ago, he took a break from sketching to talk sales.
"This is business," the designer said, surrounded by plush furs and ethereal gowns. "There is no meaning if there is not commerce attached to this craft, this art."