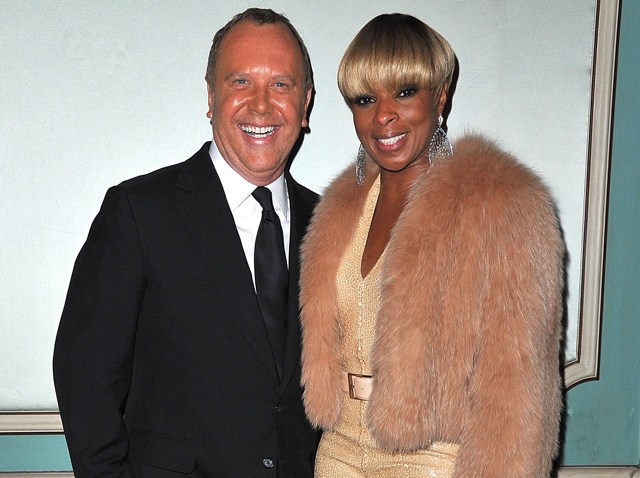 On the eve of opening a new store in Paris, the New York-based designer continued the celebration of his line's 30th anniversary that started in New York with a splashy party at the American ambassador's residence.
While the party featured pretty notables like Zoe Saldana, Claudia Schiffer, and Jennifer Hudson, WWD reports that the evening's biggest highlight was the appearance of Mary J. Blige, clad in a tan sparkly catsuit.
In addition to announcing she'll play Nina Simone in an upcoming biopic, the diva belted out her rendition of "Stairway to Heaven," much to the delight of guests like Elle's Joe Zee.
In many ways, Blige's serenade was the closing book-end to the 30th anniversary party that really kicked off with another diva, Bette Midler, singing to Kors backstage at his Fall 2011 fashion show in New York in February.