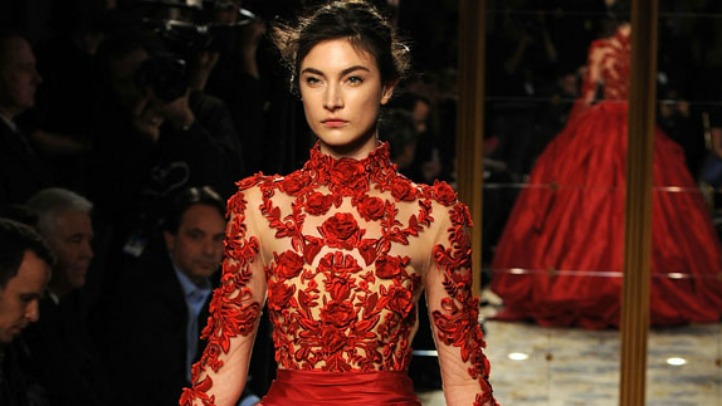 Marchesa has long been known for jaw-dropping gowns worn by celebrities at major red carpet events, but now it's angling for a piece at the contemporary market with the launch of a lower-price line.
According to WWD, Marchesa co-founders Georgina Chapman and Keren Craig have teamed up with LF USA to create a collection of clothing and accessories that retails the brand's hallmarks -- upscale embroidery, a feminine aesthetic -- at a much lower price point than the main collection. While a gown from Marchesa's main line will likely costs thousands, the new collection (which doesn't yet have a name) will reportedly cost between $150 and $750.
This isn't the first time Marchesa has introduced a new addition to its empire -- the label already boasts a special bridal collection, as well as Notte by Marchesa, which is a more affordable eveningwear collection. As such, the new as-yet-unnamed line will likely have a more ready-to-wear feel, though don't expect anything too "sportswear"-ish. As Chapman told WWD: "I am not really a traditional American sportswear designer, so I am hoping Marchesa will have something to offer that is very different from what's on the floor at present."
LF USA itself has been pretty busy of late. In addition to overseeing collections like Rachel Zoe, the company recently inked a deal with beloved New York-based label Vena Cava, who will likely be heading into expansion mode over the next year. Considering its partnerships thus far, it's likely that the organization is aiming to expand its fashion stable in 2012.