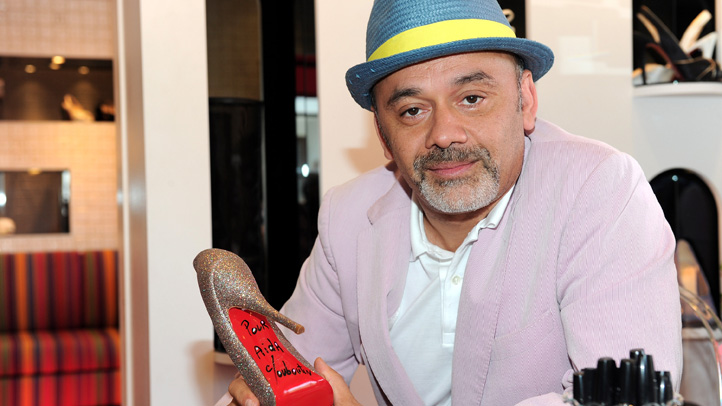 At the legendary shoemaker's 20th anniversary festivities next month, Christian Louboutin and Bergdorf Goodman will unveil designs by five Parsons graduates -- Isaias Arias, Joanna Baker, Manuela Di Prima, Vivian Graf and Hyeyoung Kim -- inspired by two decades' worth of Louboutin's stunning, signature stilettos, WWD reports.
The project, which was open only to students who graduated from between 2010 and 2011, required applicants to submit mood boards as well as fabric samples and illustrations for review by Simon Collins, Parsons' School of Fashion dean. Twenty former students were considered by Bergdorf's Linda Fargo, as well as Mr.Louboutin himself, of whom a mere five winners were chosen.
According to Louboutin, the winners all shared an ingenuity and cleverness in their approach:
"What I found exciting and interesting about all the finalists is that they took an element of each of the shoes, or a unique detail, and created something completely different," Louboutin told WWD. "The translation was not literal, [and] that is one of the things I really liked about these designs, because that is also how I approach my work."
As yet it's unclear if the winning designs will get any retail play outside of the Bergdorf soiree, or whether the designer will collaborate on anything special for sale at the department store to fete the anniversary. Nevertheless, what fashion student wouldn't want to be rubbing shoulders with a bonafide shoe guru just a short while after graduating?