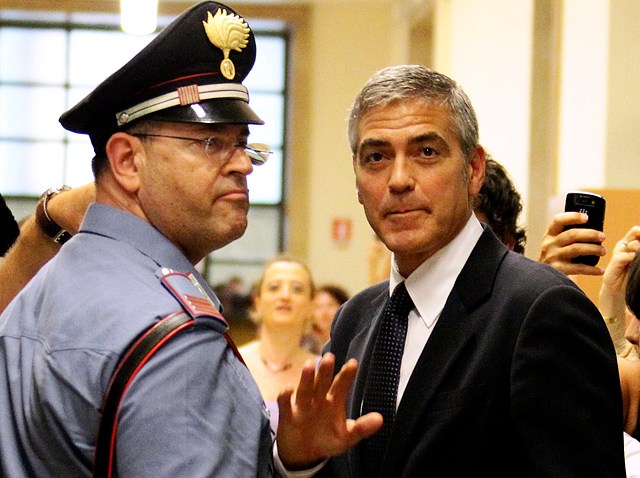 Last July, George Clooney appeared in Italian court to testify against three defendants who stood accused of starting a fashion line in his name without his consent. Today, WWD reports that the court rendered its verdict, sentencing Vanja Goffi and Francesco Galdelli to more than three years of jail time each, while Vincenzo Cannalire, who served as the managing director of "GC Exclusive," was sentenced to one year and 10 months in jail.
Clooney will also receive damages to the tune of about $186,564, though that figure is not yet final.
WWD's source seemed to think that the amount of jail time for the crime seemed to raise some eyebrows:
"The evidence was enough for a trial, which had a regular procedure," said a well-placed legal source, adding that it will be "interesting" to read the reasonings behind the sentence, due out in about a month.
Clooney, of course, is a regular in Italy since he owns an estate on Lake Cuomo. During his testimony, Clooney insisted that he'd never met the men who had founded the fashion line that bore his name, and also testified that several pictures showing him together with the men had been Photoshopped.