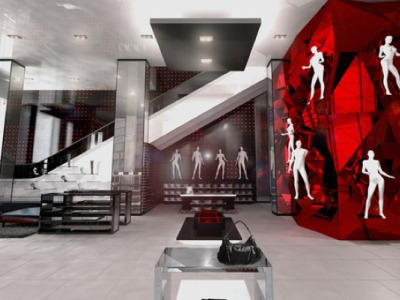 Guess is opening a behemoth flagship on Fifth Avenue at 47th Street in December, with future plans to include more stores, as well as a lingerie and a home collection.
Guess chairman and CEO Paul Marciano talked enthusiastically to WWD about the 13,000-square-foot flagship, describing what will be the brand's largest U.S. store, while also noting that it comes as part of the brand's aggressive expansion plans.
In addition to the flagship, Guess will double the number of accessories-only stores nationwide, with plans to add three more in NYC on Third Avenue, 34th Street and the Flatiron district. To round out the brand's multi-pronged growth strategy, a lingerie collection is currently being tested in the U.S. after its booming success overseas, and, Marciano also mentioned, a home collection is on the horizon.