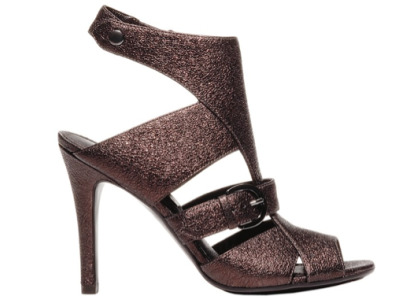 Everything old really is new again: Shoe company Caressa will relaunch under new ownership with fashion-boosted styles for fall 2010.
Caressa will roll out 26 new styles that will range between $110-$295 and include embellished ballet flats, boots and heels with hidden comfort elements. Hope is high that the name will be fondly recognized by the 35-and-over set, while appealing to a new, younger generation of shoe shoppers with new attention to rich materials and strong fashion accents. We'll admit, the focus on comfort appeals to us, since -- being city dwellers -- we really have to walk long distances in our shoes. (The hike to the subway, for example, comes to mind.) As CEO David Graves told WWD, "You can hide [comfort details] in more casual shoes because of the thicker footbeds, but we've found a way to do that so the shoes can still maintain a tailored look [and] not compromise the feminine look of the shoes."
We'll admit, we're not entirely familiar with the name-brand value of Caressa, but there's always room for a new mid-priced, comfortable shoe line in our closets.